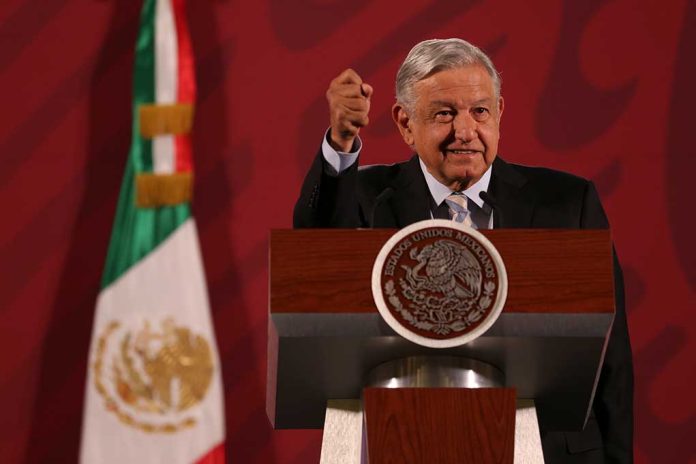 Mexican President Visits Biden to Push Outrageous Agenda
(StraightNews.org) – Last month, the United States hosted the Summit of the Americas to try and bring together various North, South, and Central American countries. However, President Joe Biden did not invite the leaders of Venezuela, Nicaragua, or Cuba, and this decision pushed Mexican President Andrés Manuel López Obrador to protest the summit altogether. Yet, the Mexican leader agreed to meet POTUS at the White House this week to try and shore up their relationship.
On Tuesday, July 12, President López Obrador met with Biden to discuss various policies and grievances between the two nations despite having a rocky relationship since the Mexican leader initially chose to not recognize the Democrat's election victory in 2020.
While America's commander-in-chief called our southern neighbor an "equal partner," he emphasized how immigration is "a shared hemispheric challenge" and noted how much his administration is doing to tamp down the fentanyl trade coming out of Mexico. However, his remarks only lasted around 10 minutes, quite short compared to that of his Mexican counterpart.
Biden gets an earful in the Oval from Mexican President López Obrador https://t.co/zm7HBiudtA

— Jack Young (@jaxteryoung) July 13, 2022
López Obrador spoke for nearly a half-hour on various topics from Mexico's low gas prices compared to the US and his desire for America to "regularize" Mexican migrants living in the states.
According to The New York Times, the Mexican president also went so far as to say he would "start a campaign to tear down the Statue of Liberty" if WikiLeaks founder Julian Assange receives a maximum sentence. This comes from the world leader who touts a "hugs not bullets" policy in his country based on human rights considerations when prosecuting drug cartel personnel and convicted criminals.
Copyright 2022, StraightNews.org