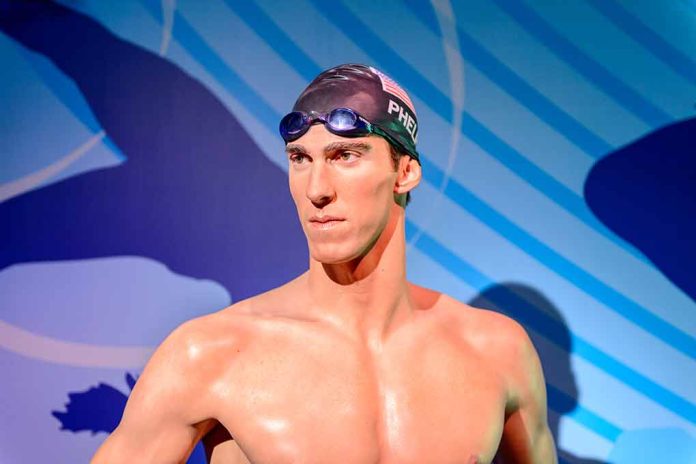 (StraightNews.org) – French swimmer Leon Marchand on Sunday shattered American swimmer Michael Phelps' last solo world record for the 400-meter individual medley during the first day of events at the World Aquatics Championships in Fukuoka, Japan, Reuters reported.
Phelps secured the world record in the 400-meter individual freestyle during the Beijing Olympics in 2008, with 4 minutes, 3.84 seconds.
But his last remaining individual record fell on Sunday when the 22-year-old Marchand clocked in at 4 minutes, 2.5 seconds, beating American Carson Foster for the gold.
Marchand, who is coached by former Phelps mentor Bob Bowman, described his record-breaking time as "insane" and "one of the most painful things I've done."
During the victory ceremony, Marchand collected his gold medal from Michael Phelps, who watched first-hand as his world record was smashed.
The bronze went to Japan's Daiya Seto who finished over six seconds behind Marchand.
In the earlier women's 400-meter freestyle race, Australian Olympic champion Ariarne Titmus also set a new world record.
Titmus finished the race in 3 minutes, 55.38 seconds, 3.35 seconds faster than US Olympian Katie Ledecky, who finished in second place. Titmus' time eclipsed the record set by 16-year-old Canadian, Summer McIntosh during national trials earlier this year.
In the five years she has been competing, 22-year-old Titmus has never lost a 400-meter freestyle race.
Titmus told reporters that both Summer McIntosh and Katie Ledecky are "class acts" and their racing hardly has "any faults." She said she knew the one who had "the most fight in the end" would win the race.
The World Aquatics Championships in Fukuoka run from July 15 to July 30.
Copyright 2023, StraightNews.org