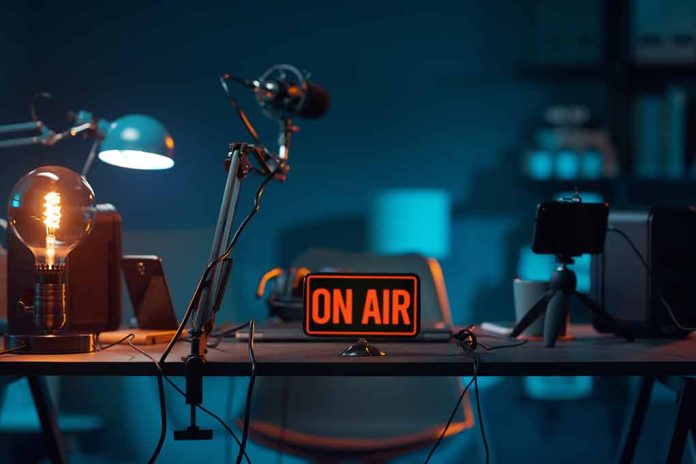 (StraightNews.org) – Conservative podcaster Mike Rowe said he will continue to stand up for women against the trans agenda regardless of critics who tell him to stay in his "lane." In a recent Facebook post, Rowe described how he shared a clip of former Fox host Megyn Kelly vowing to march against Apple if the tech giant closed down her platform for defending women's rights.
He shared a letter he'd received from a woman named Jessica Pranger, who effectively told him that women's issues do not concern him. "You don't belong, and you most certainly are not choosing the right woman to be in complete support of," Pranger wrote. Mr. Rowe replied, stating he did not offer his "complete support" to Kelly but said he agrees with her fundamental argument, which is that women should not have to compete against men in sports and should not be compelled to allow males into their dressing rooms, or other private women's spaces.
Megyn Kelly is one of the most outspoken commentators on the issue of men in female sports. In August, she let rip at ESPN hosts for objecting to the Supreme Court decision to overturn Roe v Wade while having nothing to say about much larger males trouncing women in physically demanding sporting contests.
Kelly said there is "zero chance" she would permit her 12-year-old daughter to play soccer if there was a boy on either team, and she called on other parents to do the same. "I don't care who I offend," she said.
Helen Joyce, author of the best-selling book "Trans – When Ideology Meets Reality," joined Kelly on an Apple-based podcast recently, and the two agreed that trans activism is silencing women and placing them in danger. They discussed the "emotional blackmail" used to promote so-called puberty blockers to children and said the healthcare system has been "captured" by radical left-leaning gender ideologues.
Joyce's book was met with critical acclaim and named one of the best books of 2021.
Copyright 2023, StraightNews.org