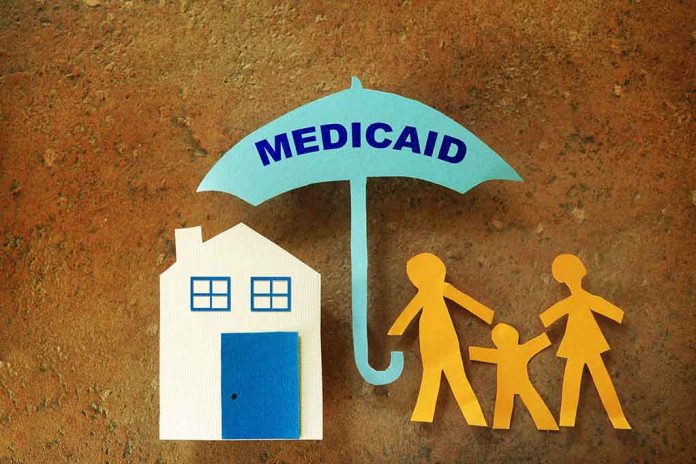 (StraightNews.org) — Millions of Americans could lose Medicaid as federal guarantees of eligibility are due to expire. From April, states will again determine which of their citizens qualify for the coverage. The federal government disallowed exclusions from cover during the pandemic, but this will be withdrawn on April 1st. At that point, states will have to redetermine eligibility, something that is likely to take a significant length of time. The Biden administration is giving each state a year to complete the task.
While experts say it is likely to take longer than the allotted time, Arkansas is ahead of the race. Governor Sarah Huckabee Sanders said her state will do it in 6 months and she is keen to see it completed. Other states have already begun the process, with some starting in February. The White House estimates that 15 million people across the country could be affected.
Katherine Hempstead, a policy adviser at the Robert Wood Johnson Foundation said the process is likely to be both painful and chaotic. "It's going to be unfortunately like a learning experience, but it's going to be a very, very painful experience for people that lose coverage," she said.
Almost 90 million people are covered by Medicaid across the country. This figure has grown by 20 million over the course of the pandemic. Coverage is generally withdrawn if people begin to earn too much or if they secure a job with health insurance included in the salary package. In practical terms, households will now be contacted with a renewal form to provide up-to-date details that will then determine eligibility.
The pandemic public health emergency is due to officially end on May 11th, when all measures implemented in response will expire. Title 42, the legislation that allows immigration agencies to expel migrants on health grounds without hearing asylum is also due to come to an end. The responsibility for testing and treating coronavirus will become a private matter between individuals and their insurance companies.
Copyright 2023, PatriotWise.com