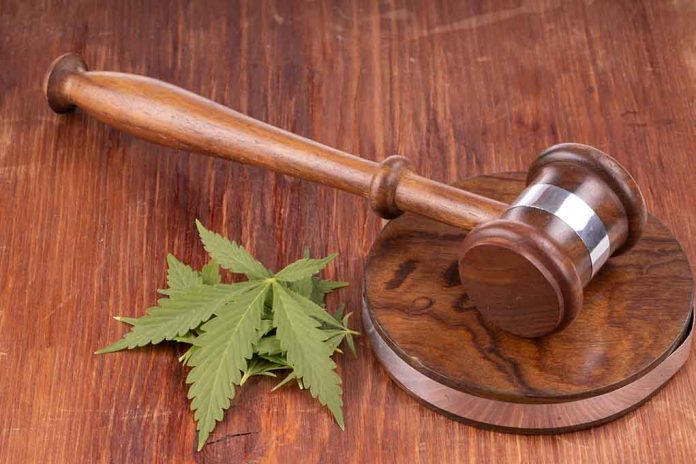 (StraightNews.org) — Minnesota has become the 23rd state in the union to legalize cannabis. Democratic Governor Tim Walz signed legislation on May 30th allowing Minnesotans to possess up to two pounds of the plant in their homes and carry up to two ounces in public. In addition, previous low-level cannabis convictions will be expunged, and a new board will be established to expunge or resentence prior felony convictions.
"By legalizing adult-use cannabis, we're expanding our economy, creating jobs, and regulating the industry to keep Minnesotans safe," Governor Walz said.
Republicans previously blocked the move in the Minnesota State Senate, which was GOP-controlled until this year. The bill passed 34-32 on a party-line vote. Republican Sen. Jordan Rasmusson spoke against the proposition and said the legislation was ideological and commerce-driven and did not sufficiently consider potential pitfalls. He said the quantity limits would be difficult for law enforcement to navigate. Proponents, including Senator Lindsey Port, said legalizing the drug will keep it out of the hands of illicit dealers and make its consumption safer.
Cannabis, also known as marijuana, has rapidly risen into acceptability in the US over the past couple of decades. Laws to control cannabis go back to 1911 when prohibition was formalized. The next legislative move was in Texas in 1973 when the state downgraded possession to a misdemeanor.
Several states have permitted the medical use of the drug since 2016. Others allow recreational use with restrictions and conditions attached.
Colorado and Washington were the first to legalize recreational use back in 2012. A year later, Vermont, New Hampshire, and Illinois followed suit. Throughout the 2010s and early 2020s, state after state began decriminalizing. Last year, Mississippi legalized its use for medical reasons, while Rhode Island, Maryland, and Missouri allowed it to be sold and used for recreational purposes. In 2023 so far, Kentucky legalized its medical use, and Delaware passed a bill for recreational use in April.
It remains illegal under federal law.
Copyright 2023, StraightNews.org