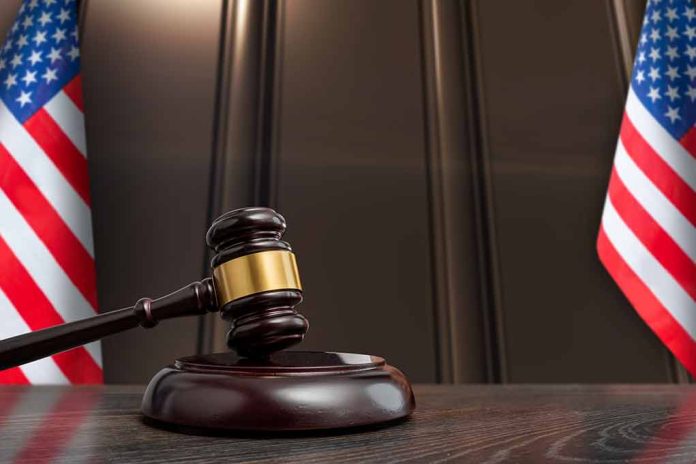 (StraightNews.org) – A court sentenced a Mississippi woman to life in prison on August 19 for her part in the murder of a man in the city of Jackson in 2017. Navy veteran Roger Lee Scruggs, Jr., from Brandon, was murdered on November 22, 2017, when he was taken to a remote area and beaten to death by Stephanie Denise Ward and her accomplice John Henry May.
The pair of killers then hauled Mr. Scruggs' body into May's truck, where it remained for more than a week. They then attempted to stage a scene off Wildwood Road in Yazoo County to make the death look like an accident.
When the scene was set and the body in position, Ward called the local coroner to say that a passer-by had found her "brother" dead. Two days later, she called Veteran's Services, claimed to be Mr. Scruggs' wife, and asked for spousal benefit checks. When she received the first of these, she put a downpayment on a new truck.
By mid-December, investigators were sure that the scene of death was staged and Scruggs had been murdered. The Mississippi Bureau of Investigation then figured out exactly what happened.
Co-defendant John Henry May's testimony and cellphone records placed Stephanie Ward at the crime scene, and the court heard that she had a long history of fraud, had several aliases, and claimed numerous different professions. She had furthermore made more than a dozen insurance claims in the past. The jury heard that the motive for murdering Mr. Scruggs was financial.
John Henry May pleaded guilty to first-degree murder. Dr. Larry Cooper, a third accomplice, was charged with conspiracy, hindering prosecution, and accessory, for helping to stage the scene to make it appear that Mr. Scruggs had died in a car crash.
Stephanie Ward was also convicted of hindering prosecution and was given a five-year sentence. The judge imposed the sentences to run consecutively, and Ward will never be released from prison.
Copyright 2023, StraightNews.org