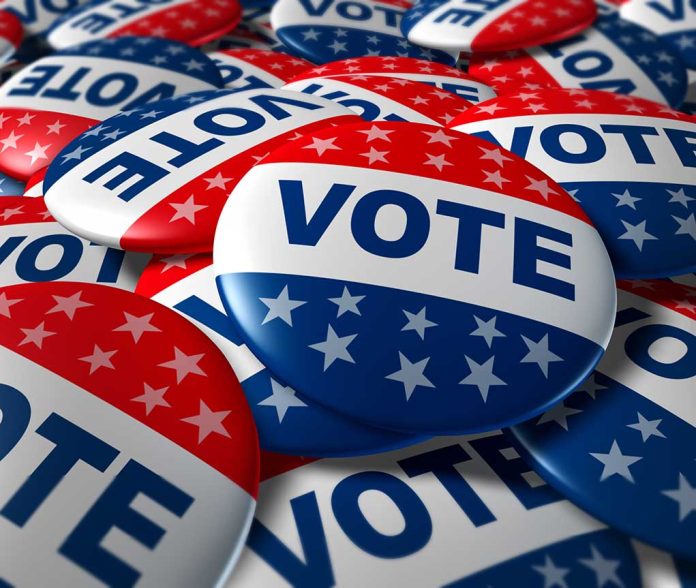 (StraightNews.org) — There were mixed results for Republicans and Democrats as primary races took place in Kentucky, Pennsylvania, and Florida on May 16th. In the Kentucky GOP gubernatorial race, a candidate endorsed by Donald Trump faced off against a candidate favored by Ron DeSantis. Trump's favored contender, Daniel Cameron, prevailed. He defeated former UN Ambassador Kelly Craft, who was supported by DeSantis as well as Mike Pence and Vivek Ramaswamy.
The Florida Governor's choice in a Jacksonville contest also lost. The Mayoral race was between Democrat Donna Deegan and Republican Daniel Davis. Deegan was the surprise victor in a blow to DeSantis and Republicans in Florida. The GOP suffered a second surprise defeat in Colorado Springs, where independent candidate Yemi Mobolade defeated former Republican Secretary of State, Wayne Williams.
There were some surprises for Democrats too. For example, Helen Gym, who had the support of left-wing Congress members including Bernie Sanders and Alexandria Ocasio-Cortez, lost out to former City Council member Cherelle Parker in the Democratic primaries for the Philadelphia Mayoral contest.
The controversial Parker is an advocate for police and rejects calls for defunding. Instead, she campaigns for an increase in the disputed "stop-and-frisk" strategy and ran on a ticket of increasing police numbers.
The victory of Trump's endorsement in Kentucky and the loss in Florida will likely be a blow to DeSantis and other Trump opponents. DeSantis is already reeling as a growing number from the Sunshine State put their weight behind Donald Trump. The former President has 45 endorsements from the House of Representatives, compared to just three for DeSantis. In addition, nine have publicly supported Trump in the Senate, versus just one for DeSantis.
Supporters of Mr. Trump include Floridian lawmakers Reps. Anna Paulina Luna, Matt Gaetz, Cory Mills, and former DeSantis ally Rep. Byron Donalds. In April, DeSantis' campaign team members began calling Republicans in the state to persuade them to stop publicly endorsing Donald Trump.
Copyright 2023, StraightNews.org