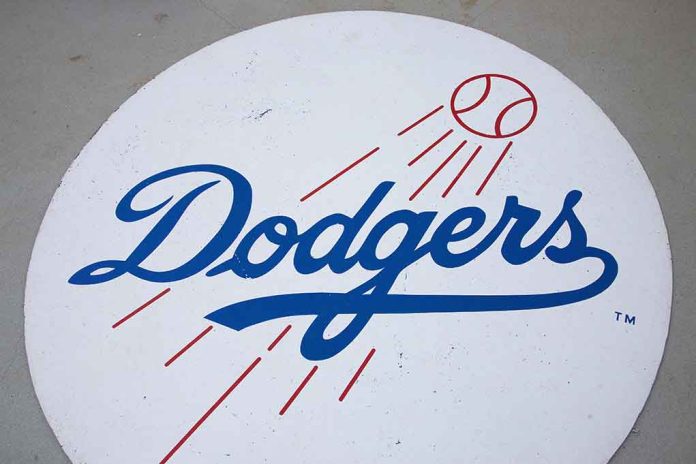 (StraightNews.org) — A Major League Baseball (MLB) pitcher for the Washington Nationals has lashed out at the Los Angeles Dodgers for inviting a drag group that mocks Catholics to its Pride celebration. Trevor Williams, who is Catholic, said he is "deeply troubled" by the Dodgers' decision to re-invite the controversial group after initially canceling their appearance at the event. He called on fellow Catholics to join him in condemning the inclusion of the Sisters of Perpetual Indulgence in the team's Pride Night in June.
Williams said the invitation is an insult to the millions of Catholics who live in the Los Angeles area. He added that their inclusion in the evening's celebrations makes a mockery of the Dodgers' claim to be inclusive and welcoming.
The Dodgers invited the Sisters of Perpetual Indulgence, a group of men who wear flamboyant nuns' habits and make-up, to a home game against San Francisco on June 16th.
Following complaints, the team rescinded their invitation. At that point, LA Pride, the organization that oversees Pride celebrations in the area, said they would pull out if the Sisters were excluded. The LA Dodgers backtracked, re-invited the Sisters group, and apologized.
The Sisters of Perpetual Indulgence was formed in San Francisco in the 1970s. On its website, it claims to perform "ministry and outreach to those on the edges" as well as promoting human rights and diversity.
However, Mr. Williams insists that the group aims to mock and ridicule religious faith, and therefore, their inclusion in June's event is against the LA Dodgers' policies. The team's rules prohibit "any conduct or attire" that is "obscene, profane, vulgar, indecent, violent, threatening, abusive, prejudiced against any individual or group."
Williams said, "It seems the Dodgers have made an exception in this case." He accused the team of "doubling down" in their support of the Sisters' organization, despite knowing its history of attacks on the Catholic faith. "I believe it is essential for the Dodgers to reconsider their association," he concluded.
Copyright 2023, StraightNews.org