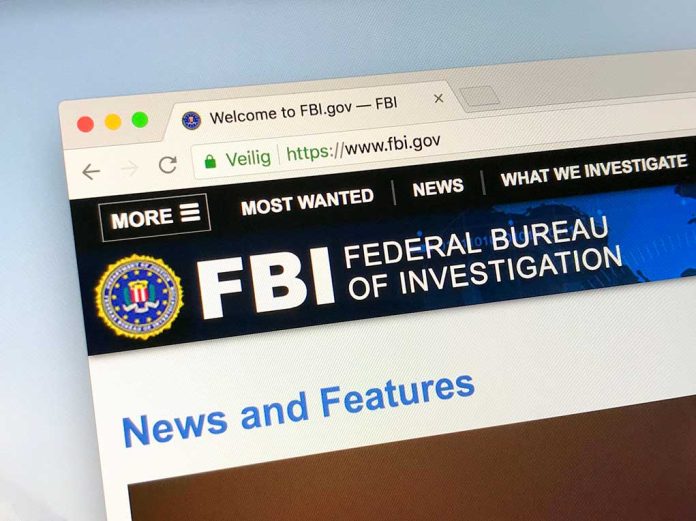 FBI Finds Dead Suspects Who Stole Infamous Painting in the 80s
(StraightNews.org) – In 1985, a painting was stolen from the University of Arizona's Museum of Art in Tucson. It was titled "Woman-Ochre" by Willem de Kooning and depicts an unclad female in various hues. However, investigators did not find any fingerprints, so all they had to go on for evidence was the description of the two thieves from the security guards. They never found the culprits or the painting — until now.
The FBI recently investigated the home of Rita and Jerry Alter, a pair of teachers from New York City who retired in New Mexico. It turns out the pair, who loved to explore the world and take meticulous notes about their travels, had the six-figure de Kooning painting hanging behind a door in their bedroom.
Retired teachers with $100m stolen De Kooning painting had two other works in their collection | Daily Mail Online https://t.co/iPJuoiYI7p

— 🌏EBMedia7🌍 (@ElianaBenador) October 7, 2022
The FBI only learned of the stolen painting's whereabouts in 2017 after a museum curator purchased the piece of art for $2,000 at the Alters' estate sale. Jerry first passed away in 2012 before dementia increasingly overwhelmed Rita's life, eventually leading to her death in 2017.
After their deaths and the initial art discovery, the feds found numerous other expensive paintings within their home and learned that Rita had over a million dollars in assets upon her death. While the investigation into who actually stole the de Kooning painting in 1985 has been closed without an official conviction, nearly all signs point to the fact that these mysterious, retired music teachers from the Big Apple had one or more secrets to hide.
Copyright 2022, StraightNews.org