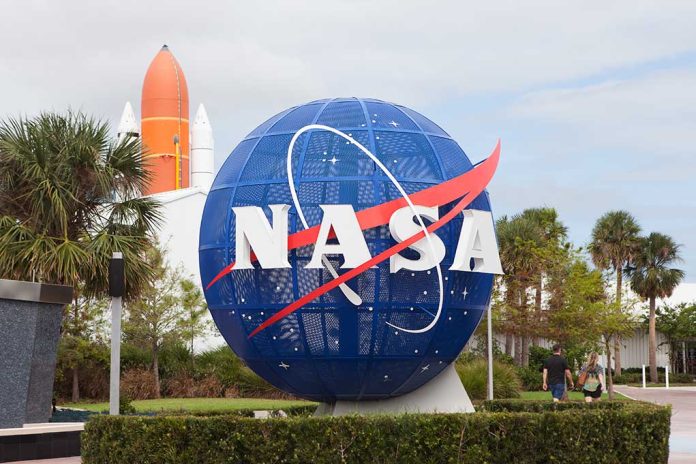 (StraightNews.org) — A NASA scientist has been denied authorization to attend a conference in Israel. Dr. Amber Straughn tweeted that she was disappointed at the decision but hoped to visit the Jewish state in the future. The influential newspaper Times of Israel said the move was prompted by tensions between the two nations resulting from the Biden administration's criticisms of Israeli judicial reform. Dr. Straughn was to be a keynote speaker at the event hosted by Israel's Physical Society.
Protests have been taking place across Israel for some weeks, but these have recently begun to grow as hundreds of thousands have been taking to the streets. They are protesting against the government's reforms to the judicial system which would prevent judges from striking down laws enacted by the Knesset (Parliament). The reforms would also give the government more power to appoint judges to the country's Supreme Court and would allow ministers to reject the recommendations of legal advisors. Prime Minister Benjamin Netanyahu's government says the judiciary has too much power and is dominated by leftists.
The Biden White House weighed into the controversy on March 28th saying it hopes Mr. Netanyahu abandons the reforms. Netanyahu said in response, "Israel is a sovereign country which makes its decisions by the will of its people and not based on pressures from abroad, including from the best of friends."
The Prime Minister reiterated the purpose of his plans and said they were necessary to balance the three branches of democratic government – he stated that the judiciary has more power than the executive or the legislature. He added that he will seek "broad consensus" before continuing with the proposals.
The White House has furthermore performed a U-turn and said it will not ask Netanyahu to visit Washington, DC. US Ambassador to Israel Tom Nides said the Prime Minister was invited to America, but on the same day, President Biden said the meeting between the two leaders would not now take place.
Copyright 2023, StraightNews.org