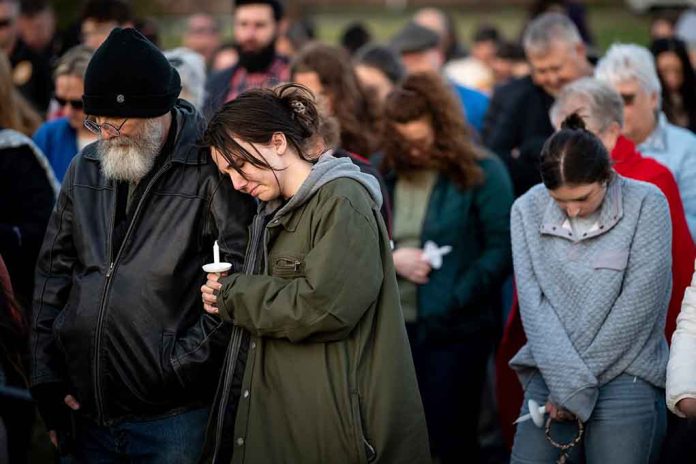 (StraightNews.org) – A fatal shooting at a school in Nashville, Tennessee, has led to more calls for gun control legislation. The tragedy took place at a private Christian school in the city when a 28-year-old woman shot and killed three children and three adult members of staff. Initial investigations reveal that the killer was a previous student at the school. The individual was shot and killed by police during the incident. All three of the dead children were 9 years old and have been identified as Evelyn Dieckhaus, Hallie Scruggs, and William Kinney.
Three staff members were also killed during the shooting: Mike Hill, 61; Katherine Koonce, 60; and Cynthia Peak, 61.
The attack is believed to have been premeditated. Police said that a "manifesto", written by the suspect who has been identified as Audrey Elizabeth Hale, who sometimes also went by the name Aiden, was discovered along with a map of the school. Nashville chief of police John Drake said that the manifesto "indicates that there were going to be shootings at multiple locations, and the school was one of them."
President Biden said the incident made him "sick" and was a "family's worst nightmare" before he repeated his call for Congress to take action and ban assault weapons. The suspect's mother, Norma Fort Hale, has been an advocate and campaigner for gun control, and a social media post promoting a petition to "keep guns out of schools" has since been removed from her Facebook account. Hale also supported a campaign to make high-capacity gun magazines illegal in the wake of the Sandy Hook shooting in 2018.
Newspaper reports have stated that Hale identifies as transgender but it is not entirely clear what form that takes – some speculation suggests that Hale had not begun transitioning but used male pronouns. Police chief Drake confirmed that Hale was transgender but would not comment further and gave no indication that her gender identity was related to the attack.
Video footage shows Hale entering the school after smashing the glass of the front doors, armed with two assault-style rifles and a handgun.
Copyright 2023, StraightNews.org