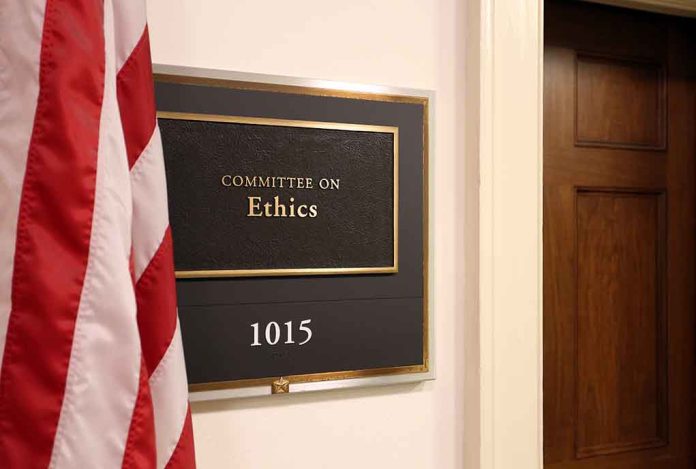 (StraightNews.org) — The Nassau County District Attorney (DA) is to investigate Rep.-elect George Santos following revelations that he lied to voters during his midterm election campaign. DA Anne Donnelly (R) said, "The numerous fabrications and inconsistencies associated with Congressman-elect Santos are nothing short of stunning." She added that New York voters deserve to have honest and accountable representatives.
Santos admitted to lying during his election campaign in an interview with the New York Post in December but said he still intends to do a good job in Congress. He insisted he would serve his term in the House of Representatives despite calls from both parties for him to resign.
The fabrications Santos admitted to included misrepresenting his religion. He had initially claimed to be Jewish but said afterward that he was Catholic. He had also claimed to have graduated from Baruch College in New York City but in fact, has not graduated from any college. His assertion that he had worked for Goldman Sachs and Citigroup when he had not, he insisted was merely a poor choice of words.
Santos, who won a Democrat-held seat, faced immediate calls to resign from the Democrats, but Republicans have since begun joining the chorus of condemnation. Fellow New York Republican Congressman-elect Nick LaLota called for a House Ethics Committee investigation and said New Yorkers deserve the truth and the Republicans deserve to govern without distraction.
Nassau County Republican Committee Chairman Joseph Cairo said Santos had broken the public trust.
Robert Zimmerman, Santos' Democratic opponent in the New York 3rd Congressional District, called for his resignation and for a special election to be held.
In a controversial interview with former Rep. Tulsi Gabbard (D-Hawaii), Santos maintained he would not resign. "I'm gonna reassure this once and for all. I'm not a façade. I'm not a persona," he said.
Copyright 2023, StraightNews.org