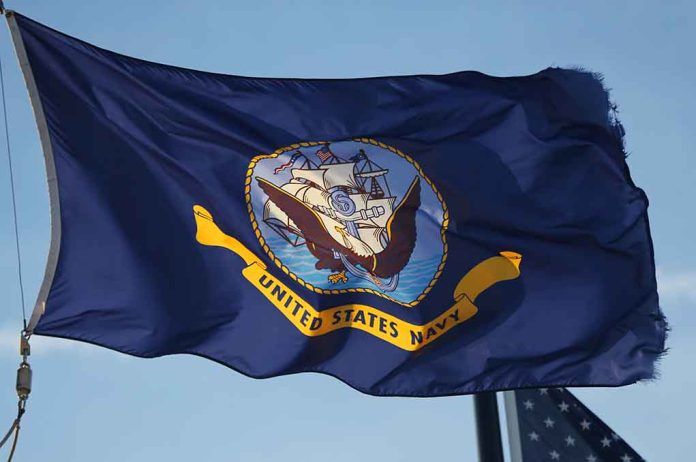 JAW-DROPPING: US Military's Newest Tech Will Leave You Awestruck
(StraightNews.org) – As the world watches the war play out between Russia and Ukraine, people are getting a good look at how helpful drones and other unmanned battle technologies can be during a fight. Knowing this, the US military is pushing ahead with similar scientific advances, including new surface vessels that can maneuver and fight without anyone on board.
In late June, the US Navy participated in the 2022 Rim of the Pacific (RIMPAC) near Hawaii. Together, nations from around the world worked together to coordinate battle exercises. During the event, two large, unmanned ships named Ranger and Nomad sailed through the waters with staff nearby in case of emergencies. Two larger, unmanned "surface vessels" also linked up with a destroyer to showcase what such a pair could do.
Two unmanned surface vessels, the Sea Hunter & the Sea Hawk, each teamed up w/ a destroyer for the Rim of the Pacific exercise.

Bryan Clark argues why "unmanned systems provide a way for less-advanced militaries to remain more interoperable w/ US forces."https://t.co/UKYGz9RTn0

— Hudson Institute (@HudsonInstitute) August 9, 2022
All in all, there were 30 different unmanned ships during RIMPAC this year. The success of the operation showed the world that this is likely a technology that militaries will be using more in the future. While figuring out how to lead such a conglomerate of ships is a brand-new challenge, various officers at the exercises were impressed with how it all came together, noting it went better than expected in many areas.
As tensions with Russia and China continue to grow, these unmanned ships may be key to keeping each country in its respective place. Even smaller navies will be able to afford these technologies soon enough, opening up the opportunity for greater alliances, teamwork, and strength when facing potential threats.
Copyright 2022, StraightNews.org