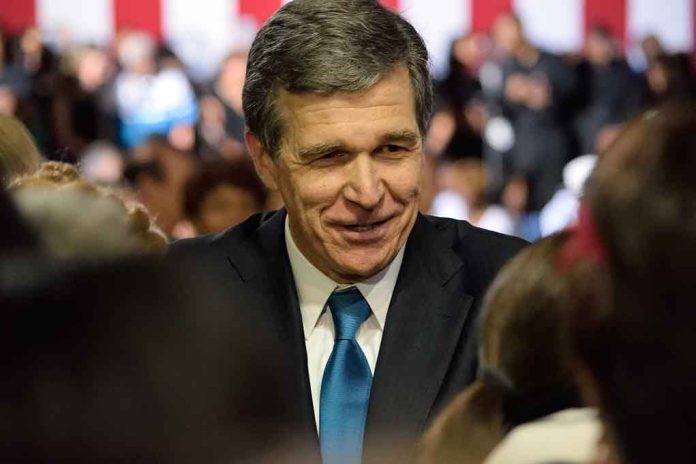 (StraightNews.org) — North Carolina's Democratic Governor, Roy Cooper, declared a state of emergency to halt the passage of bills related to education. The decision has provoked fierce criticism and claims of government overreach and abuse of power. The Governor said Republican plans for schools would set education back by a generation, and such a situation was critical enough for him to invoke emergency powers.
Cooper is lashing out at Republican proposals to give equal funding to charter schools and public schools. However, the most contentious of the six education bills moving through the state legislature relate to the school curriculum.
Republican proposals mean parents would have more control over their children's education. It would inevitably mean rejecting some more radical ideas around race and gender. One of the proposed laws would create a "standard course advisory commission," and another would prohibit the propagation of specific ideas, including the notion that one racial group is oppressed by another. Furthermore, state education board members would be subject to approval by the legislature.
Cooper describes these proposals as "extreme." Similar laws have been passed by Republican Governors across the country, including in Florida and Arkansas.
The Democratic Governor can no longer veto moves by the Republican legislature because it enjoys a veto-proof supermajority. That majority was achieved by the defection of former Democrat Tricia Cotham to the Republicans. Cotham cited education as one of her reasons, but essentially she said the Democrats have drifted toward an extreme-left position. She said members of her former party bullied and excluded people who disagreed with their increasingly radical ideas.
The lawmaker added, "On issues like school choice, like charters, we have to evolve. One-size-fits-all in education is wrong for children." She claims Democrats don't want to talk to children but take advice only from ideologically-aligned adults.
Some Democrats called on Cotham to resign and refund the donations she received. Some even accused her of "fraud" and said she had deceived the electorate.
Copyright 2023, StraightNews.org