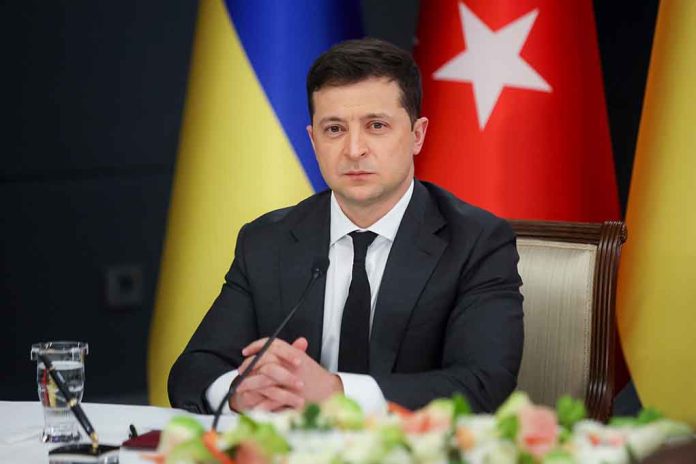 Zelenskyy Claims Openness to Talks With Russia on His Terms
(StraightNews.org) – The war between Russia and Ukraine drags on, racking up costs, stifling economies, and leaving people around the world worried about a nuclear disaster. However, Ukrainian President Volodymyr Zelenskyy just suggested he would be open to peace talks — despite months of saying otherwise — as long as they are on his terms.
On Monday, November 7, Zelenskyy told listeners he would like to see Russia again come to the peace talk table. He emphasized his requirements for the discussions, that the invading country return the lands it claimed, provide compensation for the destruction it caused, and take responsibility for the war crimes committed by its soldiers. While it's very unlikely Russian President Vladimir Putin will agree to such terms, many still see this as a step in the right direction.
Ukraine's president has hinted at the possibility of peace talks with Russia. https://t.co/NzklupcVdx

— NEWSMAX (@NEWSMAX) November 8, 2022
According to The Washington Post, American officials had been pressuring Zelenskyy to reopen peace talks in recent days. This push comes as governments around the globe are facing questions of how much ongoing aid to send Ukraine, as most people do not want to fund an endless war. The US has already spent $18.9 billion to help defend the country.
One official who spoke with the outlet called the waning support for Zelenskyy "Ukraine fatigue," noting how important it is that the country's president continues to be open to peace talks, even if they are still incredibly unlikely.
Copyright 2022, StraightNews.org