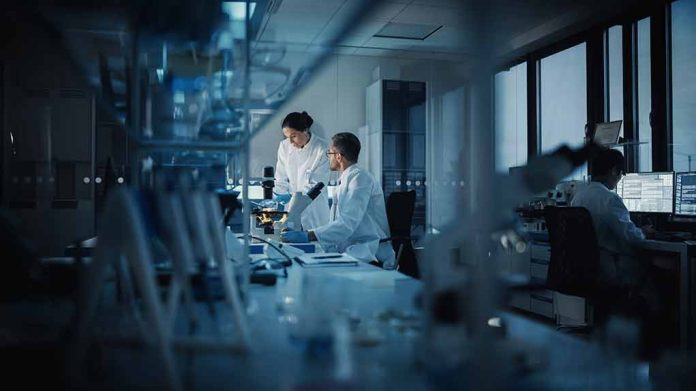 (StraightNews.org) – New DNA technology has confirmed the identity of two people murdered in the World Trade Center on September 11, 2001. The victims were identified just before the 22nd anniversary of the atrocity, but their names have not been made public. The number of identified victims now stands at 1,649, out of 2,753 who died in New York that day.
New York Mayor Eric Adams said he hopes the identifications bring comfort to families and confirmed the city's commitment to "reunite all the World Trade Center victims with their loved ones."
New York City Chief Medical Examiner Dr. Jason Graham said he is working on the most "complex forensic investigation in the history of our country," and DNA advancements were helping to identify victims "after more than two decades of negative testing attempts." The two new identifications are the first since 2021; 40% of the dead still remain unidentified.
To mark 22 years since the massacre of September 11, 2001, the names of its victims were read out at the site of the World Trade Center, a tradition first adopted in 2002. Vice President Kamala Harris joined this year's remembrance in Manhattan, and a moment's silence was observed at the time the planes hit each of the Twin Towers, the moment the Pentagon was attacked, and the moment a plane crashed into a field in Shanksville, Pennsylvania.
President Biden attended a ceremony on a military base in Anchorage, Alaska, and spoke to 1,000 first responders. The President thanked "the heroes who have given their whole souls to the cause of this Nation."
Biden appeared to commit another verbal gaffe when asked why he had not attended the memorial in New York. In his reply, he referred to the 1941 attack on Pearl Harbor and said, "US Presidents were not still going to visit Hawaii." Social media users condemned Biden's remarks as inappropriate and inaccurate, while GOP Congressman Troy Nehls described them as "unbelievable."
Copyright 2023, StraightNews.org