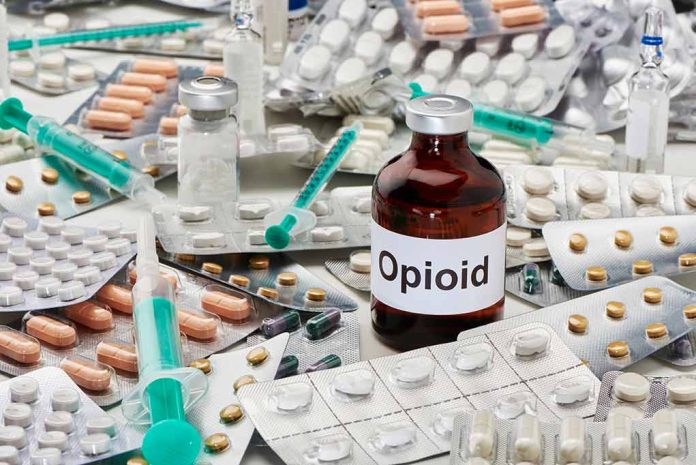 (StraightNews.org) – A new Netflix drama is to examine the extent and origins of opioid addiction in America and the drug companies said to be fueling it. The six-episode dramatization will center around Richard Sackler, former President of drug giant Purdue Pharma. The company developed OxyContin, which was approved by the Food and Drug Administration (FDA) in 1995 after much lobbying by Sackler but with no clinical testing to assess its potential for addiction.
Sackler's father Arthur had pioneered Librium and Valium in the 1960s and was immortalized in the Medical Advertising Hall of Fame in 1997, ten years after his death, while his family became one of the richest in America.
In 2019, Richard Sackler was forced to defend his family's legacy when the state of Kentucky filed a lawsuit alleging that Purdue Pharma had illegally marketed OxyContin by not acknowledging or warning of its addictive qualities. In the end, the case was settled for $24 million, but Sackler fought to keep the legal suit out of the public eye.
When he lost that fight and his deposition went public, recordings revealed that Purdue did not correct a misconception among doctors that OxyContin was weaker than morphine. It is, in fact, twice as potent as morphine, but doctors continued subscribing under a misapprehension.
Drug giant Sackler is played by Matthew Broderick, who said the company President is not the only one to blame for America's opioid crisis which has killed roughly 300,000 people over 20 years. Broderick said, "Is it the man who developed OxyContin? Or is it the doctors who prescribed it or the drugstores that sold it? There are a lot of villains. It's too simple to blame it all on one person."
The drama "Painkiller" will focus on the fictional character Glen Kryger, played by Taylor Kitsch, a car mechanic who sustains a work-related injury and descends into addiction. Director Pete Berg said the character represents tens of thousands of people.
Copyright 2023, StraightNews.org