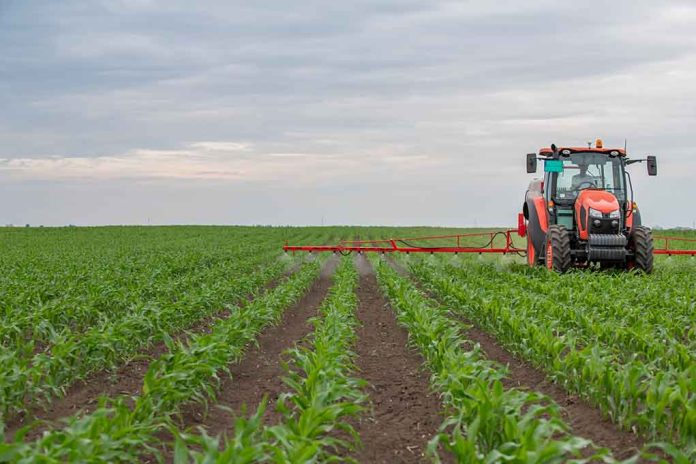 (StraightNews.org) — Governor Kristi Noem has had her plans to protect her state's farmland thwarted by Senators. The Republican had made proposals to the State Senate that aimed to restrict land purchases by Chinese companies. Her suggestions included creating a state-level board equivalent to the federal Committee on Foreign Investment in the United States (CFIUS), which scrutinizes major transactions in America involving foreign investors. The new board would be empowered to block sales of land in South Dakota to overseas buyers, including China. The State Senate has rejected her proposals by 23-11.
The bill was opposed by many farmers' groups and fellow Republican State Sen. David Wheeler said it would give too much power to the state executive branch. Noem said however that those in opposition had failed to provide specific details about their concerns. "What's been interesting about the debate so far on this bill I'm proposing is that the opposition has not come to the table and given us other solutions and other things they think would work," she said.
Noem's proposals came in the wake of a controversial deal in North Dakota in which a Chinese company purchased 300 acres of farmland only a short drive from a US Air Force base that houses sensitive drone technology. Fufeng Group said it plans to use the land for a corn milling plant that would provide 100s of local jobs, but Noem claims there isn't enough local corn grown to sustain such a plant. The Chinese company met a snag however when local representatives on the Grand Forks City Council voted unanimously to deny building permits for the land. Grand Forks Mayor Brandon Bochenski said, "So they have the land, but they have no ability to build anything on it."
CFIUS said it did not have jurisdiction over the North Dakota purchase when Senators John Hoeven and Kevin Cramer submitted a formal request for the federal body to conduct a review.
Copyright 2023, StraightNews.org