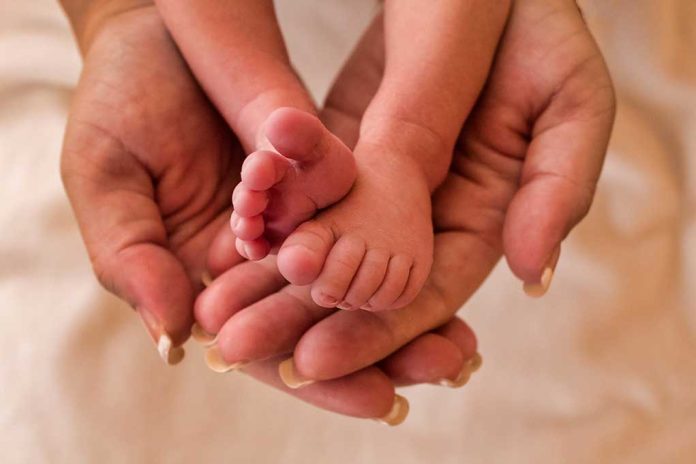 (StraightNews.org) — North Dakota is the latest state to pass legislation restricting abortion. Republican Governor Doug Burgum signed one of the strictest laws in the United States and banned the procedure after six weeks' gestation without exception for cases of rape or incest. The legislation passed with huge majorities in both state houses. It sailed through the House of Representatives by 76 votes to 14, and through the Senate by 42 votes to 5.
The bill will become law immediately, even though its previous laws are under scrutiny by the state's Supreme Court. In March, the Court imposed a hold on the state's prior abortion law after the Red River Women's Clinic filed a lawsuit claiming abortion access is protected by the state constitution. The preceding legislation was designed to take effect when the US Supreme Court overturned Roe v Wade.
Chief Justice Jon J. Jensen ruled that while it is within the authority of the state legislature to place restrictions on abortion, the Red River Women's Clinic "has demonstrated likely success on the merits that there is a fundamental right to an abortion in the limited instances of life-saving and health-preserving circumstances."
The absence of exemptions for cases of rape and incest could cause a loss of votes for Republicans, according to the GOP front-runner Donald Trump. The former President said the GOP was "losing big" because of the issue. He added that he believes Republican candidates must emphasize the right to the procedure in cases of rape, incest, or if the life of the mother is endangered. He also stated clearly that he does not support a federal ban and believes it is the right of individual states to legislate on the issue.
North Dakota joins Florida, which recently enacted similar restrictions. Nine other states – Alabama, Arkansas, Louisiana, Kentucky, Missouri, Oklahoma, South Dakota, Tennessee, and Texas – have all banned abortion outright, with no exception in instances of rape or incest.
Copyright 2023, StraightNews.org