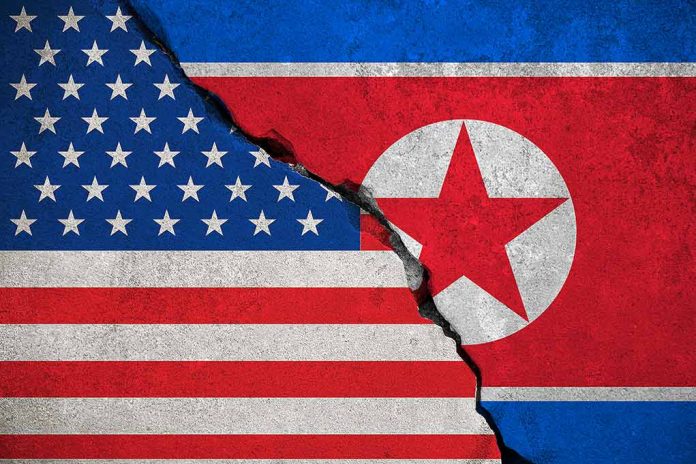 (StraightNews.org) – The state-run North Korean news agency said a US soldier sought refuge in the strict communist nation to escape racism in America and the US military. The Korean Central News Agency (KCNA) said 23-year-old Travis King, who crossed into North Korea while stationed at the demilitarized zone that separates the North and South of the peninsula, was "disillusioned" with the inequality of American society and the "inhuman maltreatment and racial discrimination within the US Army."
Travis King disappeared into the secretive communist state of North Korea on July 18. The unsettled soldier had been in trouble with law enforcement while stationed in South Korea and was facing two assault allegations in the capital Seoul. In February, he was fined by a South Korean court for assault and destruction of public goods.
The fine related to an incident in October 2022 when police arrested King in Seoul for his second altercation in two months. While detained in a police car, he was aggressive, insulted South Korea and its Army, and kicked the police car door several times. He was fined $4,000, and according to anonymous US military sources, he was being sent back to the United States for further disciplinary proceedings when he crossed the border into North Korea.
Regardless of the circumstances of the apparent defection, communist North Korea is utilizing it as a propaganda coup. Former CIA analyst Soo Kim said dictator Kim Jong Un will utilize King's defection for two primary purposes. The first is to use the soldier's return as a bargaining chip and give the country leverage to negotiate with the US over his release.
"It's also an opportunity for the regime propaganda to do its thing – to spin the situation in such a way as to criticize the US and express Pyongyang's deep-rooted hostility towards Washington," Soo Kim said.
The Pentagon has not commented on the latest statement from North Korea and said it is focused on King's safe return to the US.
Copyright 2023, StraightNews.org