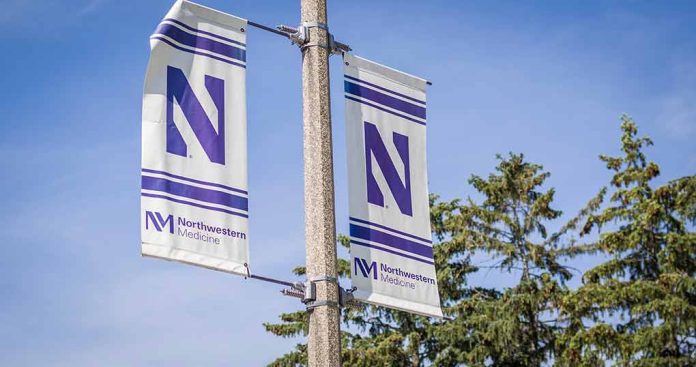 (StraightNews.org) – A student filed a lawsuit against Northwestern University, claiming the volleyball team subjected her to "hazing" in 2021. The student is not named, but news of her lawsuit prompted several other students to come forward and lodge similar complaints. "Jane Doe," says she was subjected to harassment and bullying and was injured during a "suicide run" – when athletes run back and forth to every line on the court as fast as they can.
On March 2, 2021, Jane Doe alleges she was forced to perform a suicide run as punishment for breaking rules put in place during the pandemic. She was expected to perform the suicide run but with the additional move of dropping to the floor at every line on the court. The student met with the school's athletic director, Derrick Gragg, who she said did nothing to address her complaints.
Former football quarterback Lloyd Yates filed a second lawsuit on July 24. Yates played at the college from 2015 to 2017 and said a hazing culture was considered normal. He was the fourth footballer to complain through attorneys but the first to publicly identify himself. The player specifically noted the practice of "running" – this meant a player was restrained while other players rubbed their genital area in their faces or against their buttocks.
Hazing scandals at US universities stretch back many years. Some of the worst incidents have caused the deaths of students. For example, a member of Sigma Alpha Epsilon at Arizona State University died in 2013 from a night's binge drinking, while another was dumped outside a local ER with a post-it note on his body saying he had downed 30 ounces of tequila.
All but six states have passed legislation to deal with hazing, but these vary significantly. In Idaho, hazing is considered a misdemeanor, whereas in Pennsylvania, hazing that results in bodily injury is a felony.
A National Collegiate Athletic Association study found that 74% of students experience hazing.
Copyright 2023, StraightNews.org