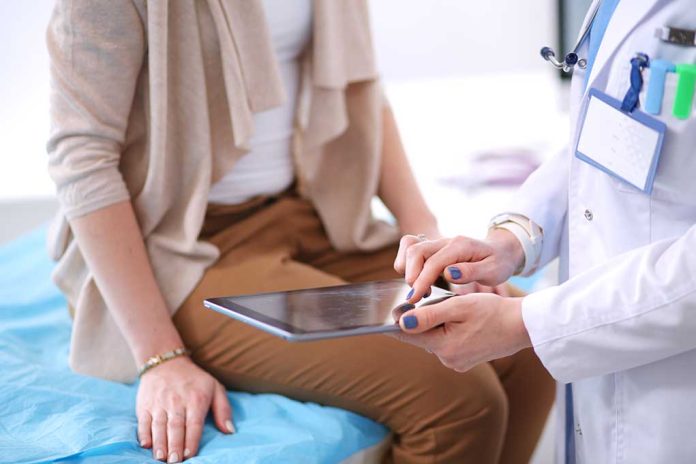 (StraightNews.org) – Prosecutors in New York have charged a doctor with 50 counts of raping and abusing his patients. Dr. Zhi Alan Cheng, a gastroenterologist, pleaded not guilty on all counts in a Queens courthouse. The doctor was initially charged with raping a woman at his home in Queens, but since then, several more alleged victims have come forward, and now he is accused of assaulting female patients at work. He was fired from New York-Presbyterian Hospital last December when initial allegations came to light.
Queens District Attorney Melina Katz said the evidence paints a picture of the "worst kind" of predator. The 30-year-old physician allegedly drugged and raped his patients while filming the assaults. Katz described Cheng as "someone willing to not only violate his sacred professional oath and patients' trust, but also every standard of human decency. We will present the facts to a jury and achieve justice for the victims of the horrific assaults captured on video."
The investigation into Cheng's behavior began in December 2022 when a girlfriend told police she'd been drugged and assaulted – she found a video of the incident. The film showed Cheng allegedly drugging the victim using a surgical mask stuffed with cotton balls soaked in an unidentified liquid. Investigators found various chemicals, including ketamine, fentanyl, and LSD, at the doctor's home.
Since then, new cases emerged from victims telling similar stories. Cheng is held on remand at Rikers' Island awaiting trial. His alleged victims range in age from 19 to 47.
Dr. Cheng is one of a series of professional men charged with assaults on women in recent months. Police arrested a respected architect in Boston in July and suspect he is responsible for several prostitute murders dating back many years. Also in July, 31-year-old chiropractor Joel Martens was charged with abusing a 16-year-old patient in South Dakota. Lawyer Matthew Nilo was detained in New Jersey in June for a series of rapes dating back to the 2000s.
Copyright 2023, StraightNews.org