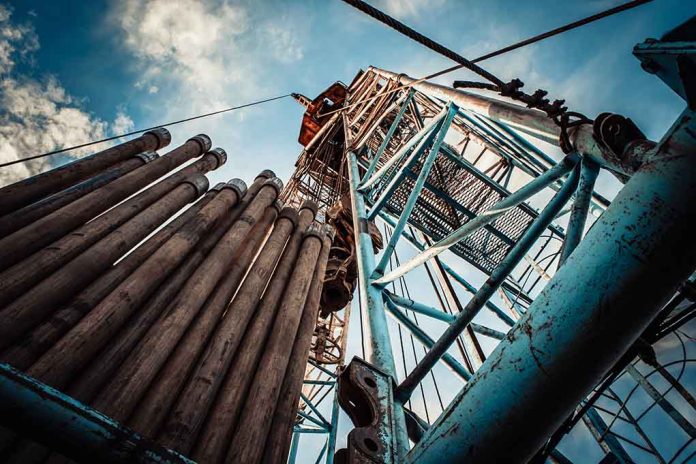 (StraightNews.org) – American Petroleum Institute president Mike Sommers has warned the Biden administration that restoring the Strategic Petroleum Reserve (SPR) could cause an economic crisis.
The SPR, an emergency stockpile of petroleum maintained by the Department of Energy, is at its lowest level since 1984. While Sommers emphasized the importance of refilling the reserve, he is clear that this should not be done for electoral gain. He told Fox News' Maria Bartiromo he has grave concerns about the politicization of the SPR, which exists for emergency purposes and not simply to lower gas prices during a political season.
He went on to say that "doing this willy-nilly and doing it in a way that doesn't make sense for the market we're in, we could be dealing with another major oil crisis."
In November, Biden's top energy adviser said the US will purchase oil to refill the SPR when prices are "consistently" $70 a barrel or below. Amos Hochstein did not state how long prices would need to be at that level before purchasing began.
Speaking at the Economic Club of New York on December 1st, Chevron CEO Mike Wirth also warned against Biden's plan, saying refilling the SPR at $70 a barrel was "not necessarily a wise move". Wirth stressed the need to keep the reserves filled, but added that stating the price at which the government will buy ($70 a barrel) does nothing to incentivize oil companies to increase production. He called Biden's energy policy "lazy" and "sloppy."
Meanwhile, Reps. Cathy McMorris Rodgers (R-Wash) and Fred Upton (R-Mich) said in November: "It is imperative that DOE maintain the nation's petroleum reserves in a manner that does not limit our ability to prevent or reduce the adverse impacts of true energy supply shortages."
Copyright 2022, StraightNews.org