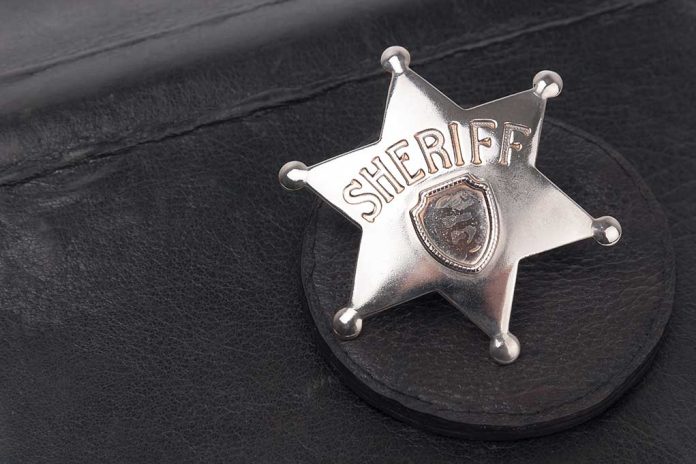 (StraightNews.org) — Oklahoma Gov. Kevin Stitt has called for several officials to resign following the release of a tape featuring recorded discussions about lynching black people and killing journalists. Following a meeting of the county Board of Commissioners on March 6th, officials were recorded discussing law enforcement in the past. Commissioner Mark Jennings told Sherrif Kevin Clardy that it was unfortunate that they could no longer hang black people as they used to. "Take them down to Mud Creek and hang them up with a damn rope. But you can't do that anymore. They got more rights than we got," Jennings said.
The conversation progressed to a discussion on killing local journalists, how to hire an assassin to do the job, and how two holes were already prepared to bury the bodies.
Governor Stitt has said Sherrif Clardy should resign, along with Commissioner Mark Jennings, investigator Alicia Manning, and jail administrator Larry Hendrix. The Governor said, "There is simply no place for such hateful rhetoric in the state of Oklahoma."
Chris Willingham, who broke the story for the McCurtain Gazette-News, was the journalist referred to during the discussion about killing reporters. Willingham had filed a lawsuit against Manning and the Board of County Commissioners for defamation only hours before the alleged discussion occurred. The reporter and his father Bruce have been urged to leave town for their own safety until the matter is resolved.
Sherrif Clardy denied that the conversation's record was accurate and said it had been edited and altered. In a Facebook post, the Sherrif's office issued a statement saying the recording had also been illegally obtained. The statement said there was an ongoing investigation into "multiple significant violations" of the Oklahoma Security of Communications Act, which makes it illegal to record conversations secretly. It added that the motivation for creating altered tapes was not clear.
The Oklahoma Attorney General's Office has received a copy of the recording, and its communications director said investigations are underway.
Copyright 2023, StraightNews.org