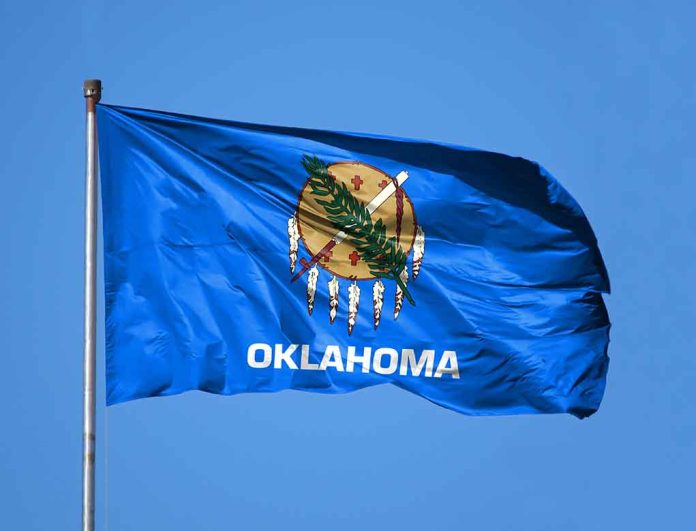 (StraightNews.org) — Voters in Oklahoma have rejected a proposal to allow the recreational use of cannabis in the state. Oklahomans for Sensible Marijuana Laws had petitioned for the question to be put to voters and hoped to join 21 other states that allow the use of the drug among adults. If approved, the state would have legislated to allow people over the age of 21 to access cannabis and it would have been subject to a 15% sales tax. The proposal was opposed by Governor Kevin Stitt, along with former Governor Frank Keating and Terri White, the former head of the Oklahoma Department of Mental Health and Substance Abuse Services. "We don't want a stoned society," Frank Keating said.
The medical use of the drug however is legal in Oklahoma, which has one of the most liberal programs in the United States. Around 10% of the population has a license to use cannabis for medicinal reasons. Its benefits include anxiety reduction and control of nausea and inflammation.
Cannabis, or marijuana as it is also known, is the most commonly used mind-altering substance in the US, after alcohol. The National Institute on Drug Abuse reports that its use is particularly common among young people. In 2021, 35.4% of young adults aged 18 to 25 (11.8 million people) reported using marijuana in the past year. It is usually ingested through smoking but can be included in baked goods such as cakes and brownies. While it is known to aid relaxation, long-term heavy use can exacerbate mental health problems.
It is currently legal for adults to use marijuana in 21 states – both Democrat and Republican-led. States that allow its use include Missouri, Montana, and South Dakota, as well as more liberal states such as California and New York. California was the first state to legalize cannabis for medicinal use back in 1996. It was followed by Alaska, Oregon, and Washington two years later. Colorado and Washington were the first to allow recreational use in 2012.
Copyright 2023, StraightNews.org