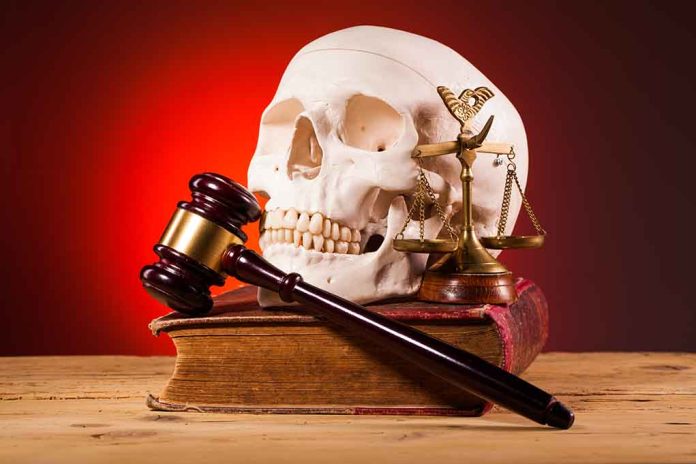 (StraightNews.org) — Support for the death penalty across the United States remained steady at 55% last year but is down from its peak of 80% in the 1990s. The latest poll was conducted by Gallup in November 2022. It was the sixth consecutive year that support for capital punishment has ranged between 54% and 56%.
The first poll of its kind was taken in 1936 when 59% were in support. This dropped in the 1960s to a record low of 42% but grew to its peak of 80% in 1994.
A report in December 2022 from the Death Penalty Information Center, which takes no position on capital punishment, revealed that of 20 executions in the United States in 2022, seven were described as "botched". Robert Dunham, executive director of the center said, "All the indicators point to the continuing decline in capital punishment." He attributes this partly to botched executions. "The families of victims and prisoners, other execution witnesses, and corrections personnel should not be subjected to the trauma of an execution gone bad," he said.
Support or opposition to the death penalty is starkly demonstrated on partisan lines. Republic support is at 77% with Democrats at 35%. The decline in overall support since the 1990s has largely been due to a decline among Democrats as Republican support has remained consistent.
When he entered the White House, President Biden said he would oppose capital punishment at a federal level. He has been described as the first sitting President openly opposed to the death penalty. He has however yet to take any significant steps on the issue.
The UN General Assembly in December voted on a resolution to establish a worldwide moratorium on capital punishment, something that takes place there every two years. The United States voted against the resolution and has done so under every administration.
Copyright 2023, StraightNews.org