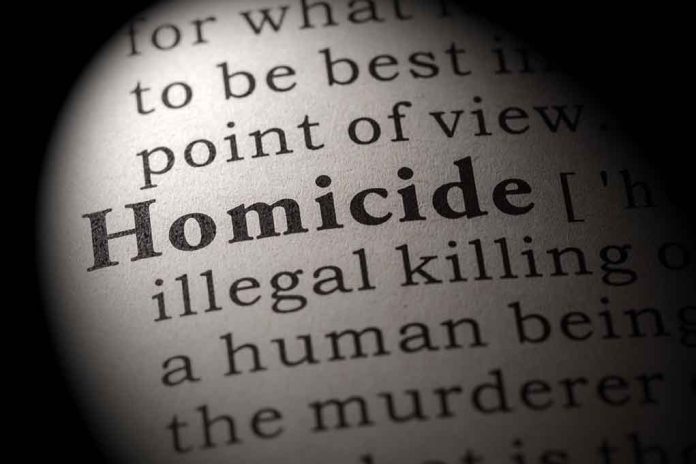 (StraightNews.org) — Only 51% of homicides in 2021 were solved, according to the Murder Accountability Project which analyzed FBI statistics for the year. The number of homicides also rose by 36% between 2020 and 2021. The group furthermore claims that reports of murders by police to the FBI have dropped to only 56% – meaning that just under half of homicides across the nation are not recorded by the federal agency at all. This is the worst reporting rate on record.
The Murder Accountability Project, which tracks and reports on unsolved homicides, says there are several causes for the alarming data. These include a lack of resources for local law enforcement agencies and distrust of police. This is particularly evident when analyzing homicides within the African American community. Thomas Hargrove, the founder of the project, said, "There is a growing disconnect in many major cities between police and the community they serve, especially in the African American communities in the aftermath of events like the murder of George Floyd." He added that this distrust results in a lack of cooperation in homicide cases. John Skaggs, a retired LAPD homicide detective, says young cops need to be trained correctly to improve the levels of trust. He said police officers with little experience don't know how to talk to people to get the information they need.
While the figures show that only 51% of murder cases are resolved, the police are actually solving more in terms of numbers. From 2019 to 2020, police solved 1,200 homicides, which is a 14% increase. However, because the rate of murder has risen so high, the percentage of those solved has reduced. Further research in 2022 concluded that the situation is worse in Democrat-controlled areas and does not correlate with the existence or otherwise of gun control laws.
The cities in America with the highest rates of homicide are Detroit, St. Louis, New Orleans, and Milwaukee. The lowest rate is in Denver, Colorado.
Copyright 2023, StraightNews.org