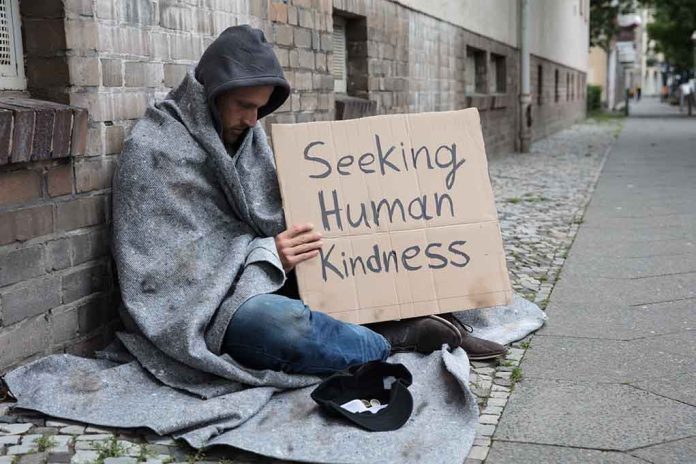 (StraightNews.org) — Lawmakers in the Oregon State Senate have proposed giving $1000 a month to people to pay for housing. Sen. Wlnsvey Campos and Rep. Khanh Pham have sponsored the bill which will cost $25 million for initial trials. To qualify, a person must be homeless or at risk of becoming homeless. The primary focus will be on elderly or young people as well as families with young children. Campos, who has worked with homeless people in the past, said that enough help is not currently available. The funding will come from the state's general grant and the scheme will be monitored by the Portland State University Homelessness Research and Action Collaborative. Critics however have expressed concern about how the money will be spent and question if there will be sufficient accountability.
Similar schemes have been tried in other cities and states. In Cook County, which includes Chicago, 3,250 residents have been given $500 per month to be spent on housing or other necessities. Cash handouts are also being trialed in Tacoma, Washington, and Gainesville, Florida. Some have expressed concerns that the ultimate aim is the provision of a universal basic income, pushed ahead by politicians with extreme left views. Senator Wlnsvey Campos, for example, sits firmly on the hard left of politics and has supported the Black Lives Matter demand to abolish the police.
In California, some towns have trialed universal basic income programs. In 2019, the town of Stockton provided debit cards with $500 to be spent at the recipient's discretion. More recently, and more controversially, the city of Palm Springs, California, decided to give $900 per month to residents, but only if they identified as transgender or non-binary. The Palm Springs City Council voted unanimously to pass the proposal that would cost taxpayers $200,000. Republican San Diego Council Member, Carl DeMaio – who is openly gay, called the idea "outrageous and discriminatory." He said it amounts to universal income, which merely increases inflation and doesn't work.
Copyright 2023, StraightNews.org