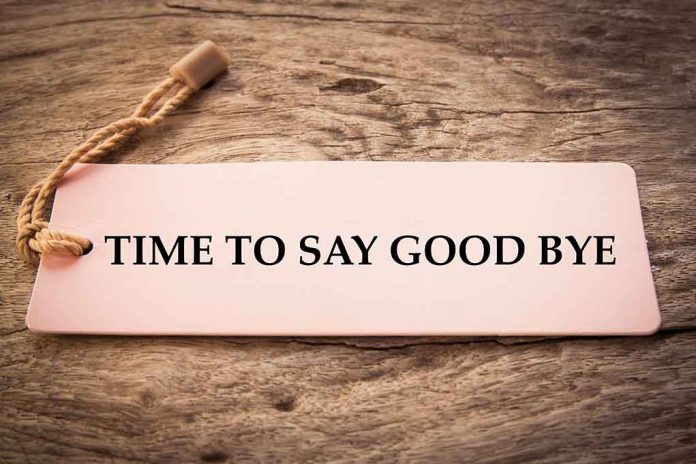 Rock N Roll Legend Is Leaving The US – For Good?
(StraightNews.org) – Ozzy Osbourne is a rock legend who has made the United States his home for the past two-plus decades. He and his family, which includes his wife, Sharon, and his three children, Aimee, Jack, and Kelly, settled in Los Angeles, but the singer said he's now ready for a change. According to a recent interview, he and Sharon plan to return to England — this time, for good.
On Sunday, August 28, The Observer published an interview with Ozzy, who is now 73 years old. The discussion centered on the topic of England, where the legend recently returned to perform one song at the closing ceremony of Birmingham's Commonwealth Games. They talked about his health, which Ozzy says is pretty bad all around, and then the topic came up of flying back to America — which the couple insists is not permanent. They plan to move back to the UK next year.
The Plan to Return Home
While some may speculate that the couple plans to return to the UK because of Ozzy's health, they both say that's simply not the case. According to the Osbournes, they no longer love the United States. Sharon calls out the drastically changed landscape saying, "it's a very weird place to live right now." Ozzy was a little more blunt, calling out the recent escalation of violence across the nation. "I don't want to die in America," he said. "I'm English. I want to be back [in the UK]." He called out multiple mass shootings, including the one at the Las Vegas country concert and those happening in schools around the nation.
It seems the couple is serious about the move, too. They said they plan to relocate back to the UK in February. Their Hancock Park home in California is already on the market for a whopping $18 million. They've also started renovating their UK home, adding a pool and air conditioning to enhance their comfort.
Not the End of Ozzy's Career
Moving back to the UK is by no means the end of the rock legend's career. The proclaimed "Prince of Darkness" says he's making a strong effort to go back on tour — at least once more. Not only will he be closer to a former band member, Iommi, but he also plans to build a studio in his Buckinghamshire home.
Sharon alluded to the fact that the couple's children plan to remain in the United States, at least for the foreseeable future. She said she'll miss her family, but not the political discourse.
Will you be sad to see the Osbournes return to England?
Copyright 2022, StraightNews.org