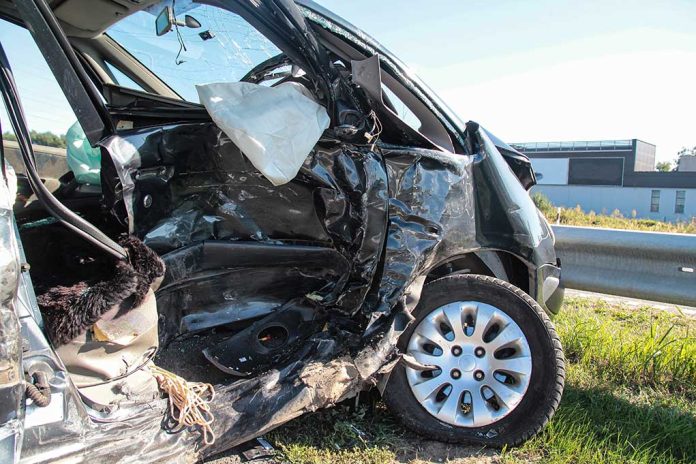 Paramedic Fails To Recognize Own Daughter at Car Crash Site
(StraightNews.org) – A Canadian paramedic has just lived through a parent's worst nightmare. After an unsuccessful battle to save a girl badly injured in a car wreck, she got home and found out the victim was her own daughter.
The 17-year-old girl was unrecognizable because of injuries, and it wasn't until the paramedic who helped treat her got home that she was told the patient was her daughter. https://t.co/UHTcJFMiYV

— CBS News (@CBSNews) November 25, 2022
On November 15, medic Jayme Erickson was called out to a serious vehicle crash near Calgary, Alberta. A car with two people inside had lost control, crossed the center line, and collided with a truck; the passenger was badly injured and trapped in the wreck. Erickson climbed into the shattered vehicle and worked to keep the girl alive until firefighters were able to get her out of the car and take her to the hospital.
Fellow paramedic Richard Reed said Erickson was very upset after the incident because the girl was likely to die and devastate a family. Then, in a horrific twist, soon after she got home, a Royal Canadian Mounted Police officer arrived at the house — and told her the girl who died was her own 17-year-old daughter, Montana.
In an emotional Facebook post, Erickson described the incident and her discovery that she had been fighting to save her own child. She said she managed to visit Montana in the hospital, but was told her injuries — which had left her unrecognizable to her own mother — were "not compatible with life." Montana Erickson died in the hospital on November 18, with her mother by her side to the end.
Copyright 2022, StraightNews.org