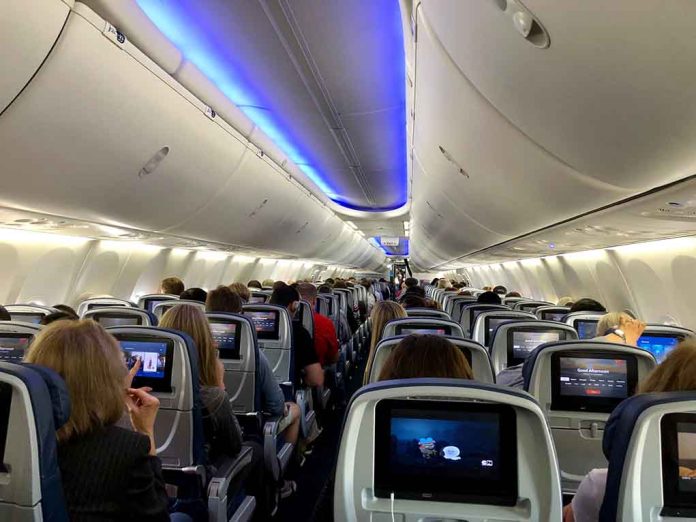 Passenger Fined Almost $2k – You Won't Believe What For!
(StraightNews.org) – Every nation has a different set of protocols for keeping its citizens safe from illness. Some governments are more laid back, leaving the responsibility of health mostly on the people, while others spend millions of dollars attempting to secure their borders from diseases. Australia falls into the latter category with a strict biosecurity policy that just resulted in an airline passenger paying just under $2,000 USD for sneaking in McDonald's breakfast items.
On Monday, August 1, the Australian Government announced its detector dog sniffed out two egg and beef sausage McMuffins from McDonald's and a ham croissant in a passenger's bag. These undeclared food items broke new laws against "potential high biosecurity risk items."
The unnamed person traveling from Indonesia to Australia was fined $2,664 Australian dollars ($1,874 in American dollars) after the trio of McDonald's breakfast sandwiches were found in their luggage on arriving at Darwin Airport.https://t.co/eIiylvq7S1

— USA TODAY (@USATODAY) August 1, 2022
These new rules are part of a $14-million biosecurity bill trying to keep the nation's mail hubs and airports disease-free, including from Foot and Mouth disease (FMD). FMD is currently breaking out in Indonesia and Bali, putting Australia on high alert for an outbreak as well. Authorities plan to test the food before discarding it.
Senator Murray Watt, the Minister for Agriculture, Fisheries and Forestry, acknowledged the fine was quite expensive but said he has "no sympathy for people who choose to disobey Australia's strict biosecurity measures." In the end, this person had to pay approximately US$1,874 for their meal from McDonald's, and they never even got the chance to eat it.
Copyright 2022, StraightNews.org