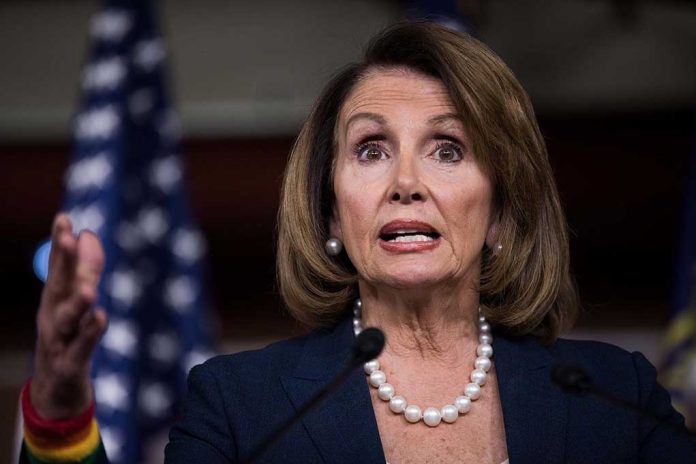 (StraightNews.org) — Former House Speaker Nancy Pelosi has hinted that the Democratic Party should consider having someone other than Joe Biden as its Presidential candidate in 2024. In an interview with the New York Times, the 82-year-old said that Biden had done a good job, but that there were "other great candidates" to consider in the race for the White House. She added that Biden is not the only Democrat who could beat Trump, and said that his advanced age is not "a positive thing."
Polls for the Presidential race in 2024 have been pitting Biden against former President Donald Trump and other key players including Florida Governor Ron DeSantis and Vice President Kamala Harris. In the latest poll from the Harris Poll and HarrisX, Trump comes in at 46% to Biden's 41%, he also beats Kamala Harris convincingly by 48% to 40%. DeSantis comes out in front of both Biden and Harris, and previous polls have shown him defeating Biden as well as Trump. The Florida Governor has not yet declared if he will run. No formal announcement has yet been made by the President, but insider sources say he will be in the race. Trump declared his intention to run in November 2022.
Recent discoveries of classified documents in various locations occupied by President Biden may cause problems for him and some have suggested the Democrats will look for another candidate as a result. Rep. Matt Gaetz (R-FL) even suggested the Democrats had engineered the documents scandal in order to push Biden out of the race.
In several polls and surveys, the American people have said they do not want to see Biden or Trump in the White House again. One poll of student Democratic voters revealed that 73% don't want Biden. A CNN poll in July 2022 showed that 75% of Democrats agree. The President's age is cited as the number one concern. Biden will be 82 in 2024.
Copyright 2023, StraightNews.org