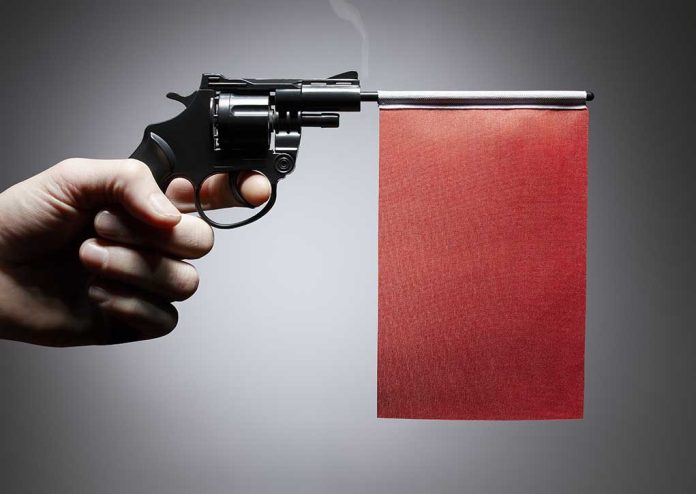 (StraightNews.org) — Democrats in Pennsylvania passed a range of gun control laws, including expanded background checks and the ability of authorities to seize firearms. Democrats say the proposals are moderate and a common-sense response to "gun trafficking, suicide deaths, accidental shootings, and day-to-day violence."
One of the bills passed through the state's House of Representatives is known as the "red flag" bill. This allows judges to order the seizure of firearms from individuals if family members or law enforcement agencies request this. The proposal passed by 102-99 votes. Two Republicans voted with Democrats, and one Democrat voted with Republicans.
A second bill, passed by 109-92, expands background checks and ends the exception for private sales. The so-called "gun show" loophole currently allows guns to be sold privately without checks.
Bill number three failed by 101-100. This would have required owners to report the loss or theft of their weapons within three days of its occurrence. A fourth proposal was not voted on.
The two measures that cleared the House of Representatives will now travel to the Republican-controlled Senate, where they are unlikely to be passed. Despite Democrats insisting the proposals are moderate and will have only a moderate impact, Republicans say they constitute an attack on lawful gun ownership.
Republican Rep. Stephanie Borowicz said that any fellow GOP legislator inclined to vote for the measures should "Know that you are aiding and abetting the socialism and communism that the Democrats are pushing in this nation."
The debate on firearms has reached several state legislatures this year. Prior to Pennsylvania, Colorado passed a slew of laws in April. Governor Jared Polis signed four bills into law, one of which raised the lawful age of ownership to 21. Another increased the waiting time between purchasing and taking possession of weapons to three days. "Coloradans deserve to be safe in our communities, in our schools, in our grocery stores, in our nightclubs," Polis said.
Copyright 2023, StraightNews.org