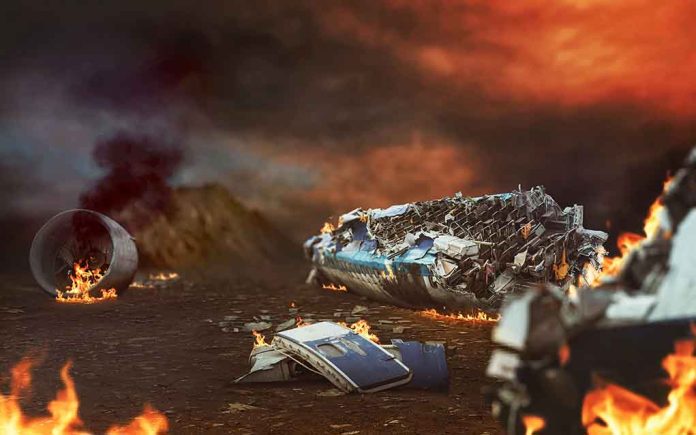 2016 Plane Crash Mystery SOLVED – Why 66 People Died
(StraightNews.org) – Anytime tragedy strikes, families and friends look for answers as to why and how their loved ones passed away. The 2016 crash of EgyptAir flight MS804 from France's Charles de Gaulle airport to Cairo, Egypt is no exception. A new report, finally released by French aviation authorities more than 5 years after the tragic accident, reveals a pilot sparked a cockpit fire when he lit a cigarette, eventually leading to the plane's demise.
On May 19, 2016, 66 people died in a plane crash when the Airbus plunged into the sea. As 15 French citizens were on board, the nation's Bureau of Enquiry and Analysis for Civil Aviation Safety (BEA) launched an investigation into the incident. In 2018, the BEA concluded a fire caused the crash. However, a new report went into more detail, declaring that a pilot lighting a cigarette was probably the cause of the onboard fire. The flame likely got out of control due to a leaking oxygen mask allowing excess oxygen to escape into the cockpit.
The New York Post shared a photo of the pilot and a vigil for those who passed in the horrific accident:
Flight that crashed and killed 66 people was caused by pilot's cigarette, investigation finds https://t.co/WAS9am67SB pic.twitter.com/DTCU5u3VUa

— New York Post (@nypost) April 27, 2022
A Paris Court of Appeal is also investigating the crash for manslaughter in hopes of getting justice for the victims of this incident. According to the report, the airline or the pilots could have avoided this devastating crash simply by banning all smoking in the airplane on the ground or in the air.
Copyright 2022, StraightNews.org