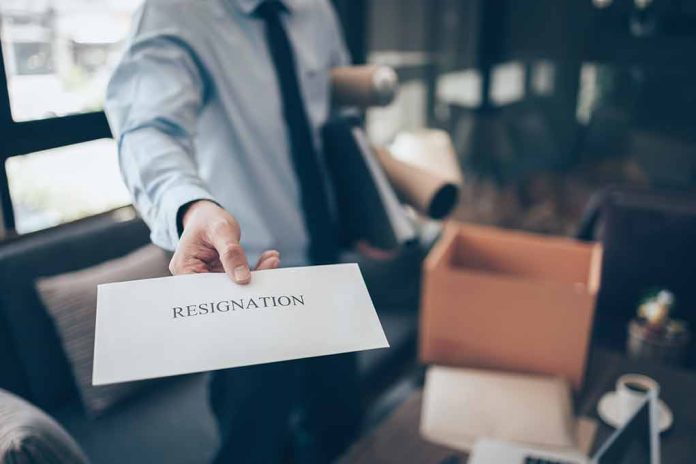 (StraightNews.org) – Every police officer in a Minnesota town has resigned. Officials of Goodhue, which has a population of 1,250 people, accepted the resignation of its police chief, its only full-time officer, and five part-time officers at a town council meeting convened to discuss their pay.
Police Chief Josh Smith told the council in July that officer pay needed to rise if the department was to continue operating. By August, they had all resigned, and Mayor Ellen Anderson Buck accepted the situation and said the town would move forward without them. She assured residents they will not be without policing as the Goodhue County Sheriff's Office will take over from August 24.
The Mayor said she understood the difficulties, was aware of the recruitment problem faced by local law enforcement, and acknowledged the 200 unfilled vacancies state-wide. However, she appeared to downplay the issue saying, "We're not the first, and we won't be the last. This is not unusual, it does happen."
According to Josh Smith, officers in Goodhue are paid $22 an hour, significantly less than their counterparts in other towns. The council offered a 5% raise and a $13,000 bonus earlier this year, but overall pay is still minimal.
"The harsh reality is, I don't want to be the guy working 80 hours a week just running this PD, being on call 24 hours a day, which I already am, and leaving no time for my family," Smith said in July.
The number of law enforcement officers across the United States has dramatically reduced since 2020, and statistics show that officer resignations were up by 18% between 2020 and 2021, as the Black Lives Matter anti-police protests made their mark.
Retirement rose by 45% over the same period as morale collapsed because so many politicians and journalists sympathized with BLM, according to the Police Executive Research Forum. Crime has seen a corresponding rise, with large cities experiencing increases in homicides and other serious offenses.
Copyright 2023, StraightNews.org