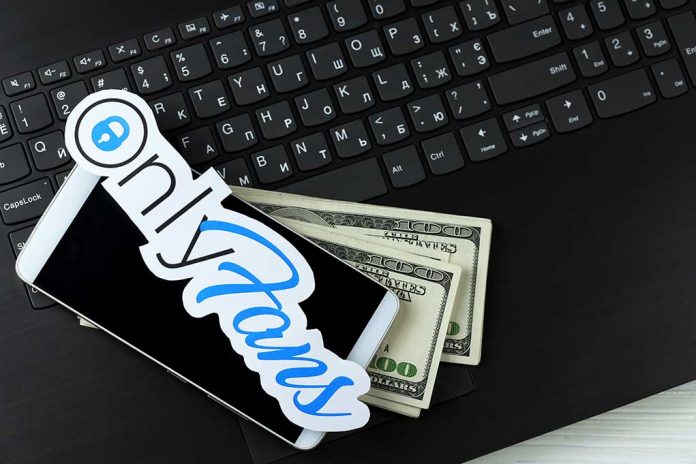 (StraightNews.org) – Police in Minneapolis launched an investigation after discovering that a colleague had an OnlyFans account where she posted explicit pictures and videos of herself. The Fourth Precinct officer, who has not been named, was identified when she pulled a driver over for a traffic stop and the driver recognized her. The page is available to paid subscribers only.
The officer's account describes her as a "35-year-old MILF" who is "free-spirited" and creates content "to please others." She does not mention that she is a police officer.
A spokesperson for Minneapolis Mayor Jacob Frey said he has "no issue" with the officer's behavior, but conceded that she may be in breach of the city's police codes of conduct. Minnesota Police Officers Standards and Training Policy states that officers should not exhibit any conduct that could discredit them or impair their ability "or that of other officers or the agency to provide law enforcement services to the community."
The Minnesota Law Enforcement Code of Ethics furthermore commands that police officers keep their private lives "unsullied."
The case mirrors one from Michigan last year when a police officer resigned after her explicit online content was uncovered. Janelle Zielinski was posting "pornographic videos" and explicit photos on her OnlyFans account, including some in uniform. Detroit Police Chief James White ordered her suspension pending an investigation, but the bodybuilder cop resigned.
Rules about officers keeping their private lives "unsullied" also applied in Michigan and were called upon to justify Zielinski's suspension. Some critics lashed out at the treatment of the Detroit cop calling it sexist and "dramatically puritan." Jex Blackmore, a "bodily autonomy activist" in the Motor City, said the police's attitude toward Officer Zielinski "points to a hypocrisy which sustains continued violence against citizens."
Blackmore added that the OnlyFans account, or explicit adult activity generally, should not be considered something that "sullies" people's dignity, and conversely, it is the police department's response that should be scrutinized.
Copyright 2023, StraightNews.org