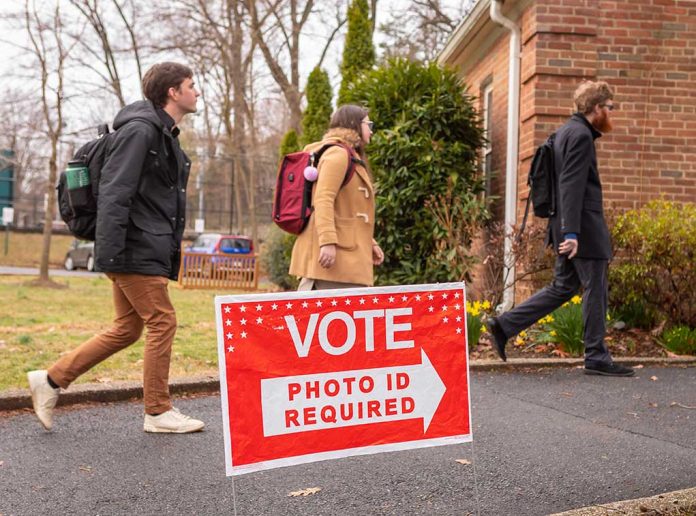 Polling Station Shut Down After Bomb Threat
(StraightNews.org) – A free and fair election is central to the American way of life and governance. Just like nearly every other nation, there will likely be threats against what we treasure every time an election rolls around. In East Harlem, a borough of New York City, one early voting location was closed for a while after someone called in a bomb threat to authorities.
On Sunday, November 6, New York Police Department officers evacuated voters and staff at 1573 Madison Ave, known as the Jackie Robinson Alternative Education Complex, which is home to East Harlem Scholars Academy, Central Park East High School, and the Central Park East I Elementary school. At the time, officials were using the venue for early voting.
The NYPD notified us of a bomb scare at 1573 Madison Ave, which is an early voting site. Emergency protocols were initiated immediately. Staff along w/ a handful of voters were escorted out safely. 1/2

— NYC Board of Elections (@BOENYC) November 6, 2022
After about 15 minutes, the site was deemed safe, and voters and election officials were allowed back into the voting area. Officials later emphasized the threat was against the school, not the voting site. As the suspect is a juvenile, the name of the student will not be released to the public. According to The Villager, someone had posted a vague threat on social media, saying something bad would occur on Wednesday, November 9.
Sunday was the final day of early voting in New York, and the polls reopened on Tuesday for Election Day.
Copyright 2022, StraightNews.org