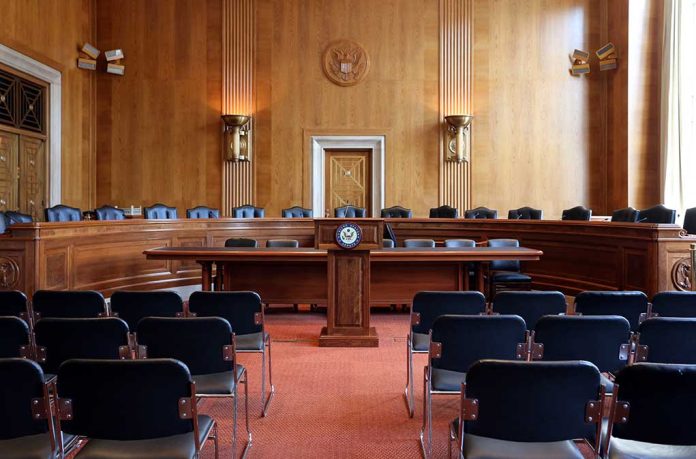 (StraightNews.org) — The pressure is growing on newly-elected Representative George Santos as calls for his resignation increase. The Republican New York representative has been under fire since his admission before Christmas that he lied during his election campaign in November. He acknowledged he had been dishonest about his work and education history. He now faces investigation by Congress, prosecutors in the Eastern District of New York, and the Nassau County District Attorney.
Nassau County Republican Chairman Joseph Cairo has called on Santos to resign, echoing other Republican voices. In a scathing attack, Cairo said, "He has no place in the Nassau County Republican Committee, nor should he serve in public service nor as an elected official. He's not welcome here at Republican headquarters for meetings or at any of our events. He's disgraced the House of Representatives and we do not consider him one of our congresspeople."
New House Speaker Kevin McCarthy has not however called for Santos to step down. McCarthy told reporters in Washington that the voters should decide the Representative's fate. "The voters elected him to serve. If there is a concern he has to go through Ethics [Committee], let him move through that," he said.
While not calling for Santos to step down, McCarthy has said that the embattled Rep. should not serve on a committee that handles sensitive or classified information.
Democrats however have insisted that Santos not be permitted to serve on any committee at all. Judiciary Committee Member Rep. Madeleine Dean (D-PA) said, "This person who came to office through, it seems, an innumerable series of lies and fraud, it's very worrisome. The Republican Conference must do something about that."
Meanwhile, Dean of the House Rep. Hal Rogers said there were procedures to be followed and if Santos is indicted, there are rules that will not allow him to sit on committees.
Copyright 2023, StraightNews.org