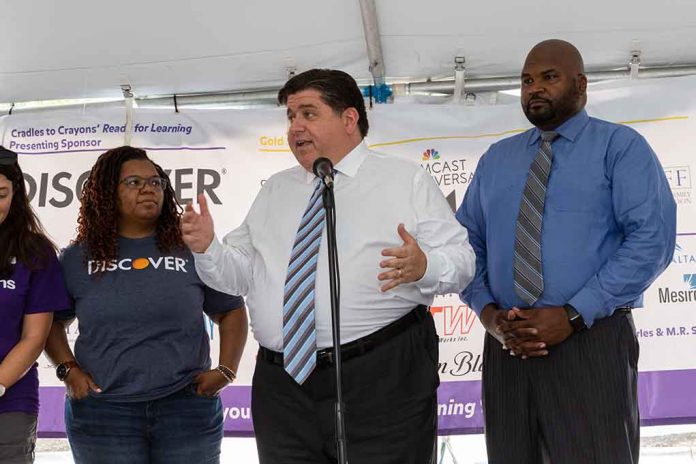 (StraightNews.org) — Governor of Illinois J.B. Pritzker has promised emergency housing to migrants bused in from Texas while rents skyrocket in Chicago. Texas Governor Greg Abbott has begun sending migrants to Chicago, a self-declared sanctuary city. Abbott has also transported border crossers from his state to New York and Washington, DC.
As well as housing, Pritzker has promised access to healthcare and "legal resettlement assistance."
The Democrat made the generous offer while natives of Chicago struggle to pay rents that are seeing some of the highest increases in the United States. The average rent in the Windy City in the summer of 2021 was around $2,904, up by almost 20% from the previous year. It is part of a nationwide trend showing huge increases in accommodation costs. In Boston, rents increased by 17% in the space of a year and Jersey City's rates exploded by 66%. The highest rent in the country is in New York where residents pay an average of $6,164 – that too rose by almost 25% between 2021 and 2022. New York is also a sanctuary city, meaning it has declared itself a welcoming place for migrants who enter the United States illegally. Mayor Eric Adams was however forced to backtrack when 10,000s arrived in the Big Apple in the space of only months. Adams declared a state of emergency in the city and said it could no longer cope.
There are currently around a dozen major self-described sanctuary cities in the United States. These include New York and Chicago, but also Los Angeles, Philadelphia, Denver, San Francisco, Seattle, and Minneapolis. There is no legal definition for the term but in essence, it means that local authorities do not cooperate with federal immigration enforcement agencies.
Leaders in southern states including Texas, Florida, and Arizona, sent thousands of illegal border crossers to these cities in 2022 and have pledged to continue to do so throughout the coming year.
Copyright 2023, StraightNews.org