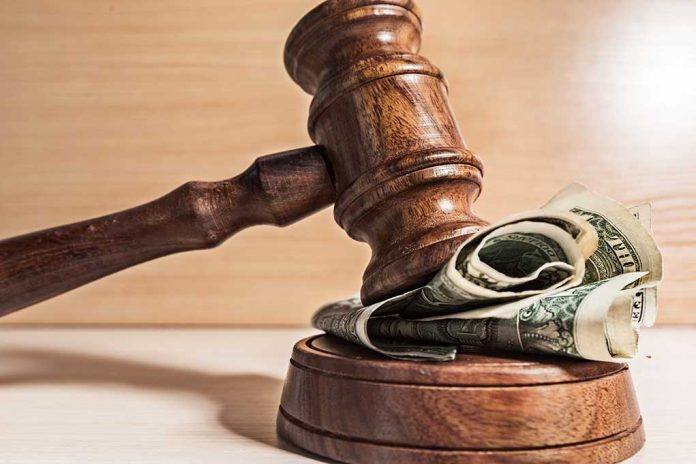 (StraightNews.org) – It can be quite devastating for a family to lose one of its parents, especially if an accident or wrongdoing caused the death. With this in mind, Tennessee will likely be the first state to punish drunk drivers with a new requirement. Drivers convicted of killing a parent while intoxicated will now have to pay restitution in the form of child support until the children of the deceased turn 18.
In 2021, a drunk driver killed Cordell Williams, a fiancée and father to three. While Williams' grandmother, Cecilia Williams, was happy to help raise the children, she knew there had to be a better punishment for drunk drivers who kill parents that could help provide for those left behind. So, she began working with the Missouri legislature to pass a bill that would force drunk drivers to pay child support. She then spread her work to other states.
On Wednesday, April 20, the Tennessee legislature passed HB 1834, nicknamed "Ethan's, Hailey's, and Bentley's Law" in memory of the surviving children of the late Chattanooga police officer Nicholas Galinger who was killed by a drunk driver in 2019. One American shared her view of the new law on Twitter:
Tennessee just passed a bill requiring drunk drivers to pay child support if they kiII a child's parents while intoxicated and I really need this to be a law in all 50 states https://t.co/zbE4Abwewg

— 𝕛𝕒𝕟𝕖𝕒 𝕤𝕥𝕒𝕟 𝕒𝕔𝕔𝕠𝕦𝕟𝕥 (@heyyitsjanea) April 22, 2022
The bill passed unanimously in both Houses and now heads to the governor's desk. With such bipartisan support, it's likely to spread through other states also hoping to protect families from drunk drivers.
Copyright 2022, StraightNews.org