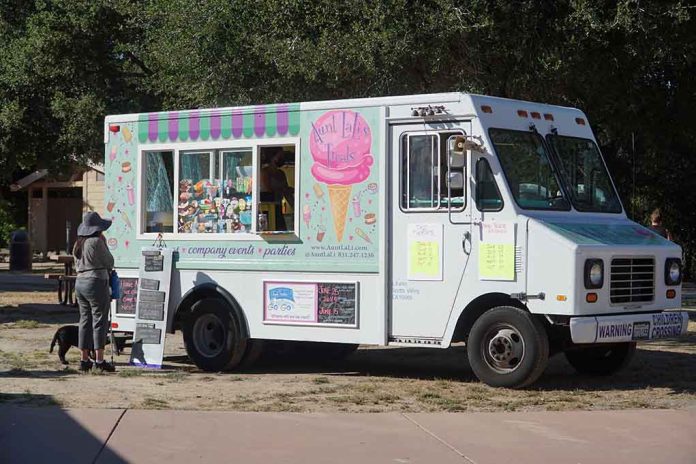 (StraightNews.org) – There's nothing quite as exciting as hearing the tune of the neighborhood ice cream truck off in the distance on a hot summer day. From creamsicles and rocket pops to the classic ice cream sandwich, there's something for almost everyone. However, one American favorite will no longer be found on these rolling desert delivery vans: Klondike's Choco Taco.
Since 1983, Klondike has sent Choco Tacos to ice cream shops and trucks around the nation. But, on Tuesday, July 26, the ice cream maker announced it was discontinuing the treat, which has fallen in popularity over the past two years.
This caused a public lament about the dessert that features ice cream wrapped in a taco-shaped waffle cone dipped in chocolate and peanuts. Even Stephen King commented on the disappointing announcement:
If Choco Tacos are gone, what's next? Hershey Pies? Salt and vinegar potato chips? Baseball? AMERICAN DEMOCRACY?
I tell you: this is how it starts.

— Stephen King (@StephenKing) July 26, 2022
Some Americans questioned whether the move was simply a PR stunt from Klondike to rekindle love for the Choco Taco, but the company shot down that rumor on Twitter:
I want to address the rumors: I'm really being discontinued, it's not a PR stunt. I knew you loved me, but not THIS much. While I reflect on this outpouring of support, we are discussing next steps, including what to do with the last 912 (we counted) tacos at HQ. Stay tuned… pic.twitter.com/7tswyPVb5c

— Klondike (@Klondikebar) July 28, 2022
Klondike did say it's figuring out a way to bring the unique ice cream dessert back in the future, but there's no established timeline. There are, however, apparently 912 of these tasty treats left at the headquarters, and the company has asked people to help them brainstorm what to do with the remaining stock.
So, the real question is, what would you do for a Choco Taco right now?
Copyright 2022, StraightNews.org