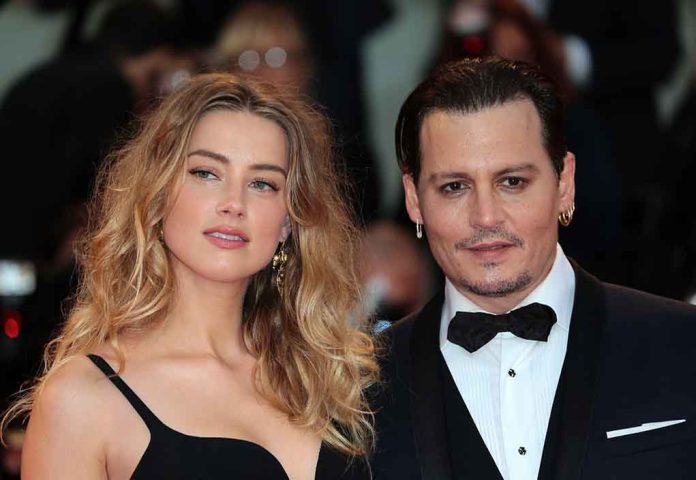 Massive Public Outcry Proves Amber Heard's #MeToo Moment Is Finished
(StraightNews.org) – The intensely broken relationship between Johnny Depp and his ex-wife Amber Heard has given America quite a bit to talk about in recent weeks. During the actor's defamation trial in Fairfax, Virginia, the two constantly accused each other of awful things. However, all the press has also garnered attention to two Change.org petitions asking Disney to bring Depp back to the "Pirates of the Caribbean" franchise.
As of Wednesday, May 11, one public petition has over 825,000 signatures asking that Depp come back as Captain Jack Sparrow in future "Pirates" movies. A second petition has over 610,000 signatures and is quickly rising. The latter directly calls out Heard for "lying," alleging the actress "ruined Johnny Depp's life as well as career."
One American shared how the trial was rebuilding the momentum behind the movie franchise:
Thanks To New Trial, That Petition To Get Johnny Depp Back Into Pirates Of The Caribbean 6 Is Seeing New Life https://t.co/Rp7aBpsmE8

— Kyle Friday (@kyle_friday) May 6, 2022
Meanwhile, there's a third petition bigger than the first two, but this time involving Heard. With nearly 4 million signatures, it demands the actress be removed from "Aquaman 2" because she "has been exposed as a domestic abuser."
What Americans have seen play out through Hollywood and the Virginia courtroom is a strange mix of cancel culture, he-said-she-said, and family drama. If you've watched parts of the trial, let us know what you think. Should Disney reinstate Depp and bring back "Pirates" or is it time to retire both performers until they can sort out their lives?
Copyright 2022, StraightNews.org