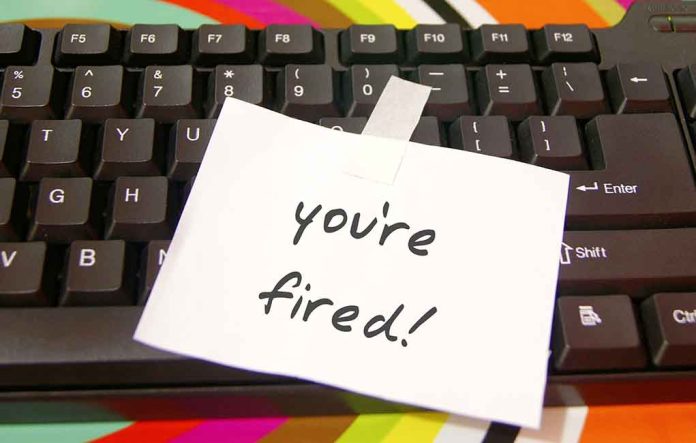 (StraightNews.org) — A reporter has been fired for responding to an email from the office of Florida Governor Ron DeSantis and calling it "propaganda." Ben Montgomery, from Tampa Bay, was employed at Axios when he received a press release from the Governor. He replied, "This is propaganda, not a press release," and subsequently ceased working for the outlet. Axios' Editor-in-Chief Sara Kehaulani Goo later confirmed that he was no longer employed with the organization but refused to discuss specifics. Montgomery later retweeted a post by Vanity Fair writer Charlotte Klein confirming that he had been fired.
The email from DeSantis's office said he was hosting a roundtable discussion on "exposing the diversity equity and inclusion scam in higher education." The Florida Governor has made education a central focus of his administration and has introduced laws banning certain books from the state's schools. He has faced fierce opposition from the Biden administration and Education Secretary Miguel Cardona recently reiterated his opposition to the bans. Cardona wrote in the Tampa Bay Times, "What we teach in our nation's classrooms speaks to the essence of who we are as Americans. It shapes our young people's understanding of where our nation has been and where we're going."
The DeSantis administration has specifically objected to the teaching of critical race theory (CRT) and to educators teaching children that it is possible to change gender. In March last year, he signed a bill that prevented teachers from discussing so-called LGBTQ topics in school. Dubbed the "don't say gay" law, it made international headlines. It allows parents to sue schools if they feel their children are being indoctrinated or instructed on issues that are inappropriate for their age range. "We will continue to recognize that in the state of Florida, parents have a fundamental role in the education, healthcare and well-being of their children," DeSantis said.
The governor, who is believed to be positioning himself as a contender for the White House in 2024, also outlawed CRT in educational establishments.
Copyright 2023, StraightNews.org