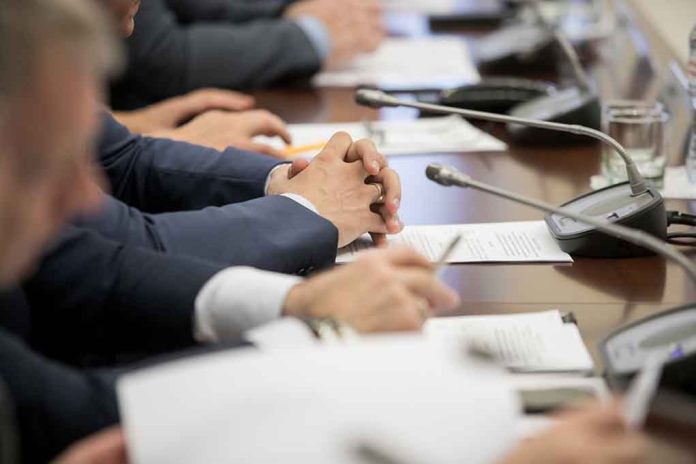 (StraightNews.org) — Republican Rep. Nick LaLota has called on the Department of Justice and the Federal Elections Commission to freeze the campaign accounts of his fellow New York Representative George Santos. Embattled Santos has seen increasing numbers of his fellow Republicans call for his resignation since members of the House were sworn in on January 7th.
LaLota posted on his Twitter account, "To the extent there is actually any real money in the campaign account of Congressman George Santos, the funds should be immediately frozen by the United States Department of Justice or Federal Elections Commission. If those federal agencies need more authority to do so, I'll take the lead."
Santos is under increasing pressure to resign from both sides of the political divide. His troubles began following the midterms in November when he admitted to dishonesty during his campaign. He lied about his work experience, education, and religious faith. Since then, he has faced investigation by Congress, prosecutors in the Eastern District of New York, and the Nassau County District Attorney. House Speaker Kevin McCarthy has not joined calls for Santos to resign but has hinted that he will not allow him to sit on most House committees. Apparently, the House Small Business Committee and the Science, Space and Technology Committee are fair game, though, according to reporting by the Washington Post.
In new developments, former roommates of the Congressman have come forward to claim he stole items from them when they were living together in Queens, New York, in 2020. In text messages between his former roommates, Gregory Morey-Parker and Yasser Rabello, they refer to Santos as "Anthony", prompting questions as to whether the Congressman is even using his real name. He has reportedly used the names George Devolder and Anthony Devolder in the past.
Santos has consistently refused to resign. He said he was elected to work for the people of New York and fully intends to do so. He insists also that he will do a good job in the House.
Copyright 2023, StraightNews.org