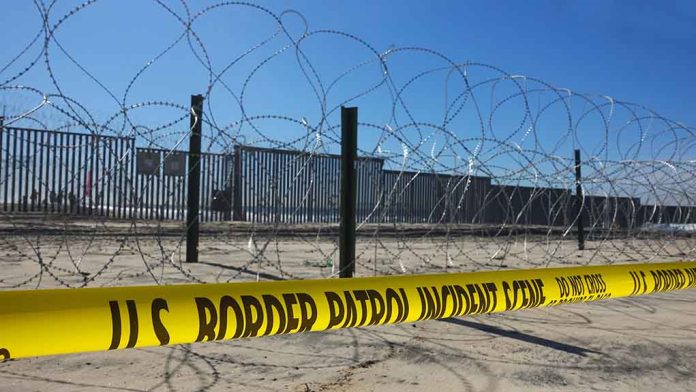 (StraightNews.org) — Republican New York Rep. Anthony D'Esposito has visited El Paso in Texas and said that the border is controlled by Mexican cartels who are overwhelming Border Patrol agents. The congressman took a helicopter ride and saw groups of illegal immigrants distracting law enforcement so that others could sneak through unnoticed. D'Esposito said, "They are playing a tactical game of moving people from different points of entry so that they are able to illegally have people enter this country at different points while all of our Customs and Border Patrol agents are tied up dealing with a large group of migrants."
He went on to describe the disturbing situation Customs and Border Patrol agents find themselves in and that many have decided to walk away and seek employment elsewhere. This is a problem that started early in the Biden administration when agents were reported to be considering early retirement thanks to the open border they say was encouraged by the White House. Moreover, the agents have been forced by the administration to adopt politically correct language, which has affected morale. Brandon Judd, president of the National Border Patrol Council at the time, said Biden is entirely to blame for the problem. Some of his members wondered why they were working so hard to locate illegal migrants only to see them released into the United States regardless of their mode of entry.
Rep. D'Esposito also addressed the transportation of the lethal drug Fentanyl into the US at the hands of the Mexican cartels. He was speaking on the day that San Diego law enforcement seized 232 pounds of the drug, the third significant bust in February alone. Border Patrol Chief Raul Ortiz said there was enough Fentanyl contained in the vehicle intercepted by his agents to kill around 50 million people.
Fentanyl is now the leading cause of death among Americans aged 18 – 45 and is driving an addiction and homelessness crisis across the country.
Copyright 2023, StraightNews.org