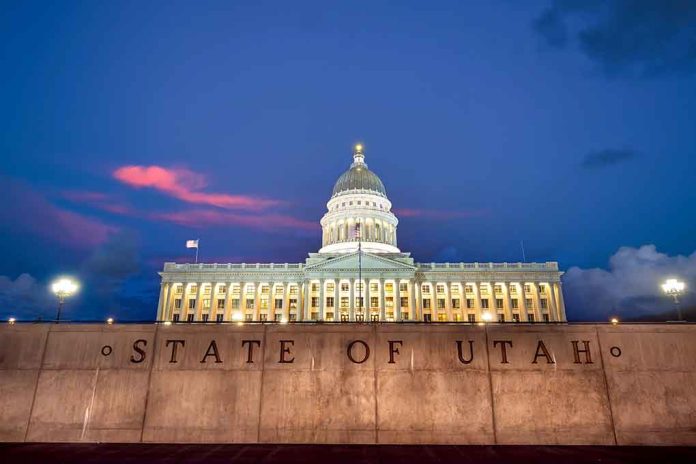 (StraightNews.org) — Republican-led states are in a better economic position than their Democratic counterparts, according to a new report. The American Legislative Exchange Council (ALEC) published the report and found that Utah has the best outlook of all 50 US states.
Economists Stephen Moore, Arthur Laffer, and Jonathan Williams prepared the information and calculated states' prospects by employing a range of variables. These include taxes, union policies, minimum wage, and the quality of the legal system. Each state's legislature directly controls each variable, say the authors.
The top 10 are almost all Republican-led. From top to tenth place, these are Utah, North Carolina, Arizona, Idaho, Oklahoma, Wyoming, Indiana, North Dakota, Florida, and Nevada.
The lowest on the list was New York, joined in the bottom ten by Maryland, Hawaii, Oregon, Maine, California, Illinois, New Jersey, Minnesota, and Vermont.
A similar study may shed light on what blue states are doing wrong. A Miami-based personal finance organization called WalletHub conducted research comparing government spending in the 50 states and found that Republicans put public money to better use. The group looked at health, safety, education, the economy, infrastructure, and pollution and took tax rates in each state into account to reach its conclusions.
It found that red states overall give better value for money to taxpayers. In the top spot was New Hampshire, but the top ten featured Republican-led heavyweights, including Florida, which is in second place. Also in the top ten are Alaska, South Dakota, Texas, Missouri, Virginia, Georgia, Ohio, and Wyoming. On the bottom are primarily blue states, with California leading the trail as the worst of them all. The Golden State is joined by New York, Louisiana, Oregon, Vermont, Connecticut, Delaware, Arkansas, New Mexico, and Hawaii.
Migration statistics within the United States in recent years show that hundreds of thousands of people have left California. Between 2020 and 2021, half a million chose to move out of the state.
Copyright 2023, StraightNews.org