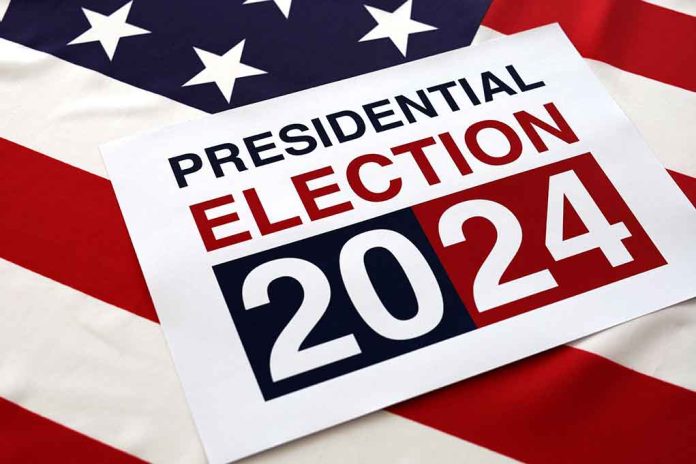 (StraightNews.org) — Prominent Republicans are holding off on backing Donald Trump as he ramps up his campaign for the White House in 2024. Trump has visited the crucial states of New Hampshire and South Carolina as 2023 got underway, but even long-time allies have yet to publicly offer their support. Brian Seitchik, a GOP strategist, said, "They're waiting to see what Trump's campaign is going to be about. I think people are fearful the campaign is going to be a grievance tour, and about how the race was stolen from him and how he doesn't get enough credit for this or enough credit for that."
The former President began his campaign in Salem, New Hampshire, on January 28th. "The gun is fired, and the campaign season has started," said Stephen Stepanek, outgoing chair of the New Hampshire Republican Party and Trump's senior adviser for his New Hampshire campaign.
In his speech, Trump seemed to respond to concerns about the nature of his upcoming campaign. He said, "This campaign will be about the future. This campaign will be about issues. Joe Biden has put America on the fast track to ruin and destruction and we will ensure he does not receive four more years."
There was tension when Trump later spoke in South Carolina at an event hosted by Senator Lindsay Graham. The audience of around 400 people chanted "Trump won 2020" when Graham was at the podium, a reference to the fact that the Senator refused to back Trump in his claims of voter fraud in the 2020 election.
During this South Carolina speech, Donald Trump said he would deport hundreds of thousands of migrants from America and would ban males from competing in female sports. He vowed to reverse many of Biden's policies and said he is angrier and more committed than ever before. A poll of the state however showed only 37% of Republicans want to see Trump take the party's nomination.
Copyright 2023, StraightNews.org