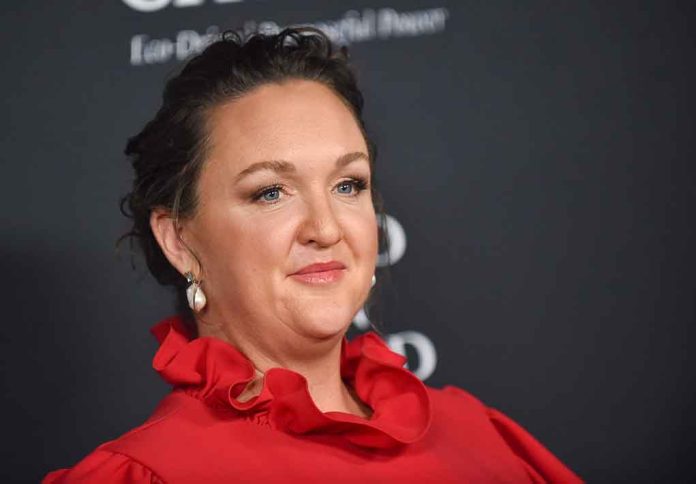 (StraightNews.org) — Republicans have rejected proposals to find a replacement for Senator Dianne Feinstein (D-CA) on the Senate Judiciary Committee. Her absence from the committee has delayed judicial nominations. The Senator has been away from Congress since February due to ill health, and there are no immediate signs of her return. The 89-year-old asked Senate Majority Leader Chuck Schumer to replace her on the panel until her reappearance. The GOP has refused to allow this.
Democrats have a slender majority of 11-10 on the committee and without Feinstein, judicial appointments cannot proceed.
Sen. Marsha Blackburn (R-TN), a Senate Judiciary Committee Republican, said, "I will not go along with Chuck Schumer's plan to replace Senator Feinstein on the Judiciary Committee and pack the court with activist judges. Joe Biden wants the Senate to rubber stamp his unqualified and controversial judges to radically transform America."
Feinstein made the request of Schumer following calls for her resignation from fellow Democrats. Rep. Ro Khanna said it was clear the Senator could no longer carry out her duties and Democrats need to put the responsibility to their country ahead of personal loyalty. His comments were echoed by Minnesota Democrat Rep. Dean Philips, who described Feinstein, the oldest sitting Member of Congress, as an "incredible American."
The contest to replace Senator Feinstein has already begun in California. The most recent contender to throw his hat into the ring is Republican Eric Early. However, the LA-based attorney may struggle as registered Democrats outnumber Republicans by 2-1 in the Golden State.
From among the Democrats, Rep. Katie Porter, Rep. Adam Schiff, and Rep. Barbara Lee have entered the race. Porter is an early favorite to win. Schiff was the lead prosecutor in the first impeachment of Donald Trump, and he was removed from his committee roles in Congress by Speaker McCarthy late last year. Barbara Lee is the only sitting Congress Member to have voted against military retaliation following the terror attacks of September 11th, 2001.
Copyright 2023, StraightNews.org