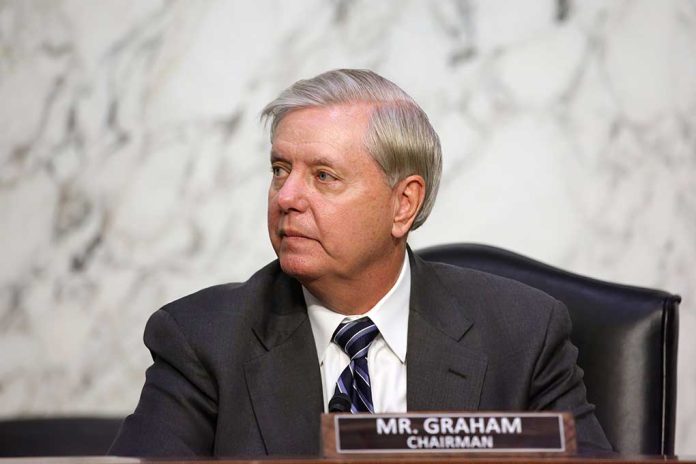 (StraightNews.org) — Florida Governor and potential GOP Presidential candidate Ron DeSantis has made clear his views on the war in Ukraine. The Governor has been expanding his talking points as a run for the White House becomes more and more likely. DeSantis stated that US involvement in "a territorial dispute" between Ukraine and Russia is not, and should not become, a priority for the United States. He also clarified what he feels are the most important matters facing America and these include securing our borders, improving military readiness, and "checking the economic, cultural, and military power of the Chinese Communist Party."
DeSantis was echoing some concerns expressed by his fellow Republicans, particularly with regard to US spending on the conflict. America has so far given more than $10 billion dollars to aid Ukraine's effort against Putin's Russia. When Biden visited the Eastern European country in February, he promised much more. Some GOP members however have publicly disagreed with DeSantis, including declared Presidential candidate Nikki Haley, who accused the Floridian of copying Donald Trump.
Fellow Florida Republican Senator Marco Rubio was quick to criticize the Governor for referring to the war as a "territorial dispute." Rubio said it was no more a territorial dispute than it would be if the United States decided to invade Canada. Senator Lindsay Graham of South Carolina said if Putin wins in Ukraine, it will lead to more conflict. Rep. Liz Cheney of Wyoming echoed those sentiments and stated that America would be less safe if Putin is victorious. Senator John Cornyn from Texas said he was "disturbed" by the Governor's remarks and said, "I hope he feels like he doesn't need to take that Tucker Carlson line to be competitive in the primary."
Ukraine's foreign ministry spokesman Oleg Nikolenko posted a tweet on March 14th inviting Mr. DeSantis to visit Ukraine. "We are sure that as a former military officer deployed to a combat zone, Governor Ron DeSantis knows the difference between a dispute and war," Nikolenko said.
Copyright 2023, StraightNews.org