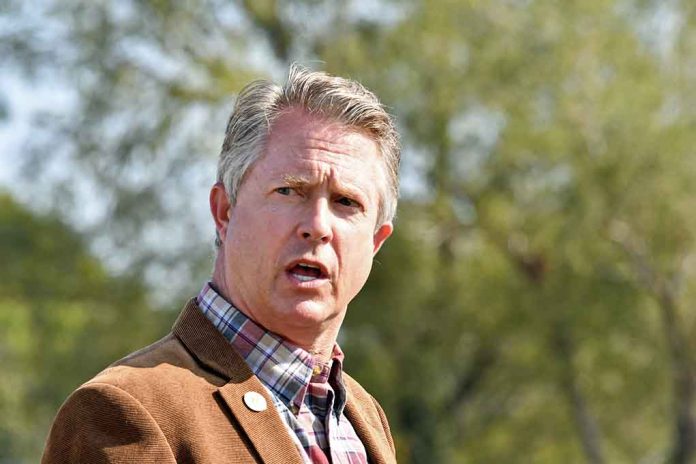 (StraightNews.org) — Republican lawmakers have lashed out furiously at President Biden and accused him of empowering Mexican drug cartels. The criticism came following the revelation that two US citizens had been kidnapped and killed south of the border. Mexican authorities confirmed on March 7th that two of four Americans, who had been abducted in Matamoros, Tamaulipas, were murdered by members of a Gulf Cartel cell. The remaining two US citizens were rescued. Sen. Ted Cruz (R-TX) said President Joe Biden and the Democrats have turned the Mexican drug cartels into "multi-billionaires."
Cruz went on to say that the cartels are responsible for flooding the US with the killer drug Fentanyl as the southern borders remain wide open under the Biden administration. Republican Senator Roger Marshall joined the chorus of condemnation and said that cartels think they can get away with violence against US citizens because of the nation's weak leadership. Rep. Chip Roy said the powerful Mexican gangs are responsible for the deaths of thousands of Americans. He also blamed the President.
The US State Department warned against traveling to Tamaulipas following the attack on Americans there recently. A group of four had driven from South Carolina across the border when a gang of armed men opened fire on them and bundled them into the back of a pickup truck. At a press conference, Tamaulipas Governor Américo Villarreal confirmed that two of the four had been found dead. These were identified as Shaeed Woodard and Zindell Brown of South Carolina. The two other victims, Eric James Williams and LaTavia McGee, were rescued and have since traveled back to the United States. Williams suffered an injury to his leg but McGee was unharmed.
The kidnapping took place in an area known to be dominated by the Gulf Cartel. White House Press Secretary Karine Jean-Pierre told reporters that the Biden administration remains committed to tackling the scourge of international criminal organizations, cartels, and people traffickers.
Copyright 2023, StraightNews.org